"I Have To Be Psychologically Strong" - Tom Hiddleston Speaks Out About His Relationship With Taylor Swift & THAT T-Shirt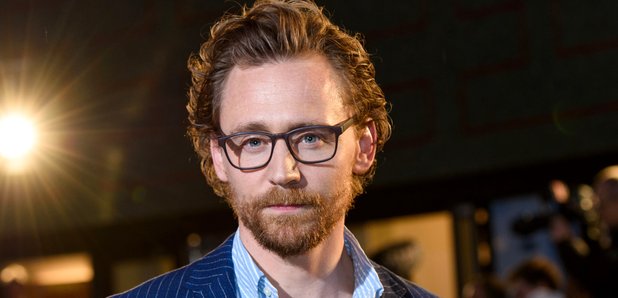 Are these guys the most civil exes in Hollywood?
It seems that any remaining "Bad Blood" between Tom Hiddleston and Taylor Swift may have ended after the actor has spoken to GQ.
From the precise moment that the couple went public with their romance in Rhode Island - you know, when they were spotted kissing on the beach - they instantly became one of the world's most talked about couples.
Within the first month, they were named Hiddleswift, went to Europe on a romantic holiday and met each others families. But also in the first month, they were bombarded with one key question from fans: Is this legit? Was their relationship a publicity stunt?
GQ went BIG when they caught up with Tom and asked him outright. His response? "Of course it was real".
Well, that's cleared that up then.
This is the first time that Tom Hiddleston has ever spoken out about his now ex-girlfriend, and in typically British gentleman style, he only had nice things to say. "Taylor is an amazing woman. She's generous and kind and lovely, and we had the best time".
He went on to reveal that they "decided to go out for dinner, we decided to travel… she's incredible". But it didn't come without its downside. "A relationship in the limelight… A relationship always takes work. And it's not just the limelight. It's everything else".
Although, the relationship hit fever pitch when the actor was spotted wearing an "I Heart TS" vest during T.Swift's Fourth of July party.
Again, fans asked: WHY?!
(Let's bare in mind the fact that this is the same guy who was up for the role of James Bond…)
"The truth is it was the Fourth of July and a public holiday and we were playing a game and I slipped and hurt my back. And I wanted to protect the graze from the sun and said, "Does anyone have a T-shirt?" And one of her friends said, "I've got this". And we all laughed about it. It was a joke. Among friends", he revealed.
So, what about the conspiracy theories about said vest?
"I have to be so psychologically strong about not letting other people's interpretations about my life affect my life. A relationship exists between two people. We will always know what it was. The narratives that are out there altogether have been extrapolated from pictures that were taken without consent or permission, with no context. Nobody had the context for that story", he commented.
Although, it sounds like the jokes did affect him somewhat. "The hardest thing is that that was a joke among friends on the Fourth of July… I just, I was surprised. I was just surprised that it got so much attention".
You May Also Like...