Pitbull Reveals Remix Of Taylor Swift's 'Blank Space' With A Rap Verse
16 December 2014, 10:34 | Updated: 16 December 2014, 17:37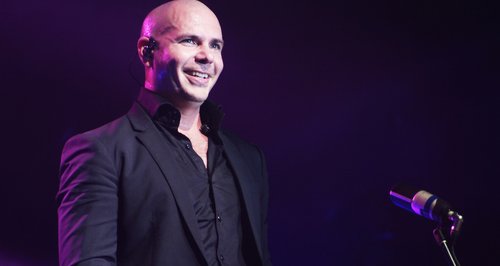 Pitbull adds his Mr Worldwide flavour by rapping on Taylor Swift's new song from '1989'.
Pitbull has revealed a new remix of Taylor Swift's 'Blank Space', adding his Mr Worldwide flavour to Tay Tay's newest track.
The remix keeps Taylor's iconic chorus but opens with a new verse including the lyrics, "I been raised different, so it's hard for me to show affection. Imperfection is perfection, now that's perfect. Just know that I love you no matter how deep the hurt gets."
'Blank Space' is the second single to be released from Taylor's new album, '1989', and the accompanying music video sees Taylor playing a crazed girlfriend. Wonder if Pitbull will recreate the video to go with his remix?!
You May Also Like: