This Leaked Clip Of Taylor Swift's New Song Reveals It's About Either Calvin Or Tom
16 September 2016, 10:34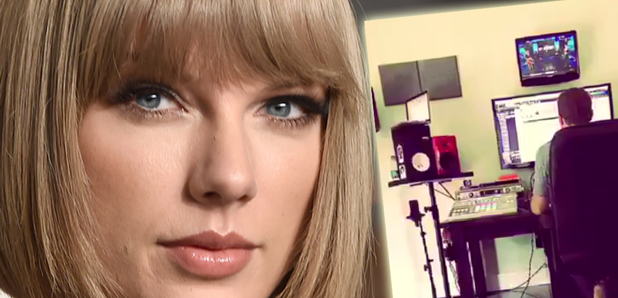 Wow! We're not sure that was supposed to be shared just yet...
We know that Hiddleswift is over.
But just because the relationship has ended, it doesn't mean that's the last we'll hear about it.
Especially with Taylor Swift's history of writing music about her ex boyfriends.
Whilst we're used to hearing her tales of lost love via official releases, this team we've been given a sneak peek into her latest track via the song's writer, Kelsea Bellerini.
Check out the short clip below...
Kelsea Ballerini shared this on Snapchat, it's rumoured to be a Taylor Swift song or a Collaboration! pic.twitter.com/YFlTUSVEah
— ShadyPopMusic (@ShadyPopMusic) September 15, 2016
Kelsea has been in the studio with Taylor recording new tracks and there's no denying that the audio in this clip 100% sounds like her.
The lyrics in this clip are, "We didn't know it, thought we could grow it. Beautiful for a moment, we were roses."
So this could easily be about either of her recent exes, Calvin Harris or Tom Hiddleston.
It also sounds like T Swizzle is heading in a slightly different musical direction to her previous work.
With a new album expected to be released at some point in 2017, it might not be too long until we get to hear this leaked track in its proper format!
You may also like...