Lena Dunham On Taylor Swift Bringing Her BFFs Together Into A "Witches' Coven"
19 June 2015, 10:13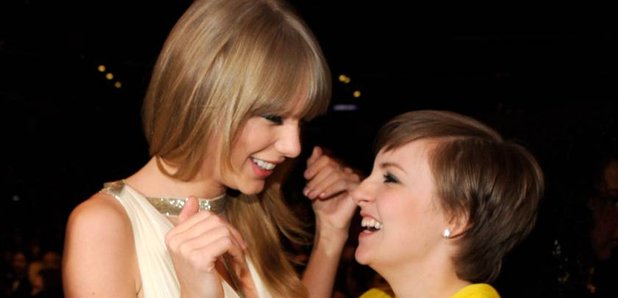 The Girls star talks about how amazing it is Taylor's brought such a strong group of women together.
You have been warned… Taylor Swift and her group of celeb BFFs MAY well be powerful witches, according to Girls' Lena Dunham!
The popular comedy actress and writer, a key member of Taylor's super-cool posse, says she LOVES how Ms. Swift has made the group so close over the past year - culminating in their cameo appearances in her video for 'Bad Blood' last month.
"I feel that Taylor has really taken control and said, 'I'm going to get us all together in the same place'," Lena explains in the new issue of Dazed And Confused. "I'm gonna make it very clear that friendship is powerful and women are magic and if anybody thinks this is a witches' coven, they may be right.
"She's just made it her job in a very cool way," Lena added.
The interview - in the magazine's new issue - sees Lena being interviewed by 'Royals' superstar Lorde, another member of Taylor's inner circle!
"She definitely brought me into this amazing world of supportive female friendship," Lorde adds.
Taylor Swift's 'Bad Blood' video featured ALL of her celeb BFFs from Ellie Goulding and Selena Gomez to Karlie Kloss and Cara Delevingne.
You may also like...
WATCH: Taylor Swift's 'Bad Blood' Music Video