WATCH: Taylor Swift's Been Rehearsing For Her First Show Of 2016 & She's SO Ready
19 October 2016, 11:54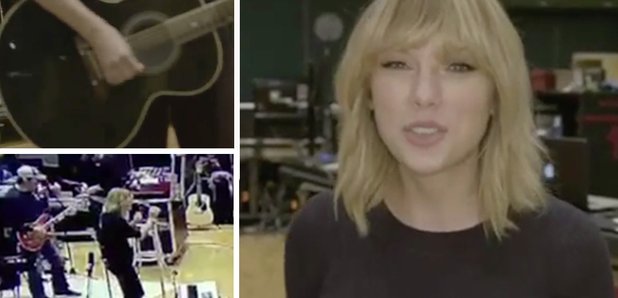 T-Swizz has been lying low after her break ups from Calvin Harris and Tom Hiddleston, but she's ready to hit the stage once again…
Guys… she's almost back! #Swifties have had a long old wait, but Taylor Swift has finally posted videos of her rehearsing for her first show of 2016!
Taylor posted videos of her in rehearsals for the Formula 1 Grand Prix happening on 22nd October in Austin, Texas – and after rumours surfaced that her next album will be dropping on 23rd October, it's got fans pretty excited!
Taylor shared a video of herself strumming the chords of 'Fifteen' on a guitar, a shot of her and the band rehearsing (nice carpets, BTW) before speaking directly to the fans to make sure they didn't get the venue wrong (well, it could happen…).
Fan theories have suggested that Taylor's new album is due to drop on or around 23rd October – so the new rehearsals would tie in quite nicely with that, especially if she is planning to debut some new music at her first performance of the year.
Taylor has kept a low profile of late after her much publicised break ups with Tom Hiddleston and Calvin Harris, but this new sighting of Tay has definitely got her fans begging for more… here's hoping that album does drop this month!
Picture: Getty