Taylor Swift Speaks Out About The Media Wanting Girls To 'Tear Each Other Down'
1 October 2014, 11:06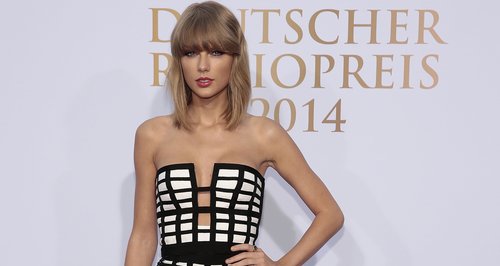 Taylor shares her views on feminism and hating seeing the media trying to pit girls against each other.
Taylor Swift is a girls girl at heart, and has opened up about her views on feminism following Emma Watson's speech on gender equality.
Taylor was quizzed about her views on Emma's speech for the United Nations during an appearance on French TV show Tout Le Monde En Parle.
Taylor answered, "I wish when I was 12 years old, I'd been able to watch a video of my favourite actress explaining in such an intellectual, beautiful, poignant way the definition of feminism."
"I would have understood it and earlier on in my life and would have proudly claimed that I was a feminist, because I would have understood what the word means."
She added, "So many girls out there say, 'I'm not a feminist', because they think it means something angry, or disgruntled, or complaining, or they picture rioting and picketing. It is not that at all. It simply means you believe that women and men should have equal rights and opportunities."
And Taylor is no stranger to a bit of controversy in the media herself – she was recently involved in a spat with Katy Perry after admitting her song 'Bad Blood' was about another female in the industry and Katy responded by tweeting "Beware of the Regina George in sheeps clothing".
Taylor hit back at the way the media pits women against each other in comparison to men.
She said, "Females are kind of pinned up against each other. For example, you'll never see online 'Vote for who has the better butt: this actor or this actor'. It's always this female singer and this female singer."
"One thing I do believe, as a feminist, is that in order for us to have gender equality, we have to stop making it a girl fight, and we have to stop being so interested in seeing girls try to tear each other down."
You May Also Like…