Taylor Swift May Write A Book – And Is Donating The Profits From 'Welcome To New York'
30 October 2014, 12:10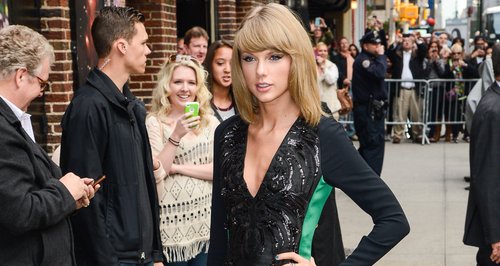 Taylor Swift is thinking of turning her talents to books – and all the profits from her new song 'Welcome To New York' are going to help New York schools!
Her new album '1989' is flying off the shelves in it's first week of release, but Taylor Swift is already thinking about her next venture… as a novelist?
Tay Tay loves writing songs so much, she has recently been thinking about turning her talents to books or scriptwriting – and already penned a 400 page book aged just 13 or 14 about her life and friends.
She told the Associated Press, "Since then, I've discovered music and that's the form of writing that inspires me the most. It's not to say that I wouldn't expand the mediums and the ways that I choose to write."
"What if I end up writing a script or a book, or a book of poetry or something? That would be so amazing. I would love to see that happen."
And writing books for kids isn't the only thing T-Swizzle is doing for them – Taylor has also vowed to donate all the proceeds from her new song 'Welcome To New York' to schools in New York.
She told The View, "The fans were wonderful enough to make it No. 1 on iTunes, and it is selling really, really well, which is good, because I'm donating all my proceeds to New York City public schools."
And Taylor is a big fan of the city of New York where she has lived for almost a year, She has partnered with NYC & Company as its global ambassador for tourism and says of the city, "I'm still learning, but I'm so enthusiastic about this city that when I love something, I'm very vocal about it. New York was a huge landscape for what became this album. It's affected my life in ways I'm not even aware of fully."
You May Also Like…