Taylor Swift Mocks Dating History In ACM Promo Video – Watch
14 March 2014, 11:50
The singer also gets to meet her "hero" Ina Garten as she goes cooking in the Hamptons.
Taylor Swift can be seen mocking her own dating history in a new promo for the ACM Awards 2014.
Scott Borchetta, the founder of her record label Big Machine Records, can be seen trying to get the singer to record a video clip.
Taylor soon gets distracted and ends up painting her nails and talking to her friend about boy problems.
"We were done, and then like a week later, they got together and that's like a few weeks ago and now they're in Italy," her friend says in the clip.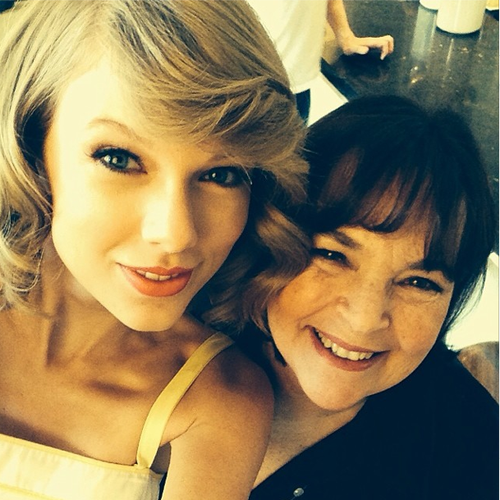 "That's a big jump! That's a little fast, and I'm saying that," Swift replied, poking fun at her former flames. "This guy is the reason why they made that block feature on the iPhone. You need to put his name in your phone as a weird word that's unattractive like 'grundle.'"
Taylor was also tweeting out to her fans yesterday after spending the day cooking in The Hamptons with Foot Network star Ina Garten – who she called her "hero".
You may also like...