Selena Gomez Opens Up On Insecurities: "Everyday I Get Told I'm Not Sexy Enough"
23 October 2013, 11:20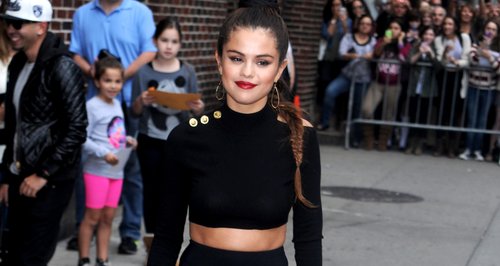 The US star thanked fans for sticking by her while opening up during the 'Stars Dance' tour.
Selena Gomez has revealed she often feels she is not "sexy enough" or "cool enough" but has praised fans for supporting her through the tough times.
The 'Come & Get It' singer opened up about her insecurities during the latest date on her 'Stars Dance' tour across North America.
"Everyday I get told I'm not sexy enough or I'm not cool enough or if I did this or if I did that, I would have people who love me," Selena said during her show in Connecticut over the weekend (19th October). "Look at this room! I don't have to do any of that to have love."
The US star was performing on her 'Stars Dance' tour at the city's Mohegan Sun Arena, to promise her latest studio album.
Selena Gomez is expected to release her new single 'Slow Down' in the UK in December.