Selena Gomez Made Her Instagram Private After Deleting This Post From Her Instagram Story
6 December 2017, 12:20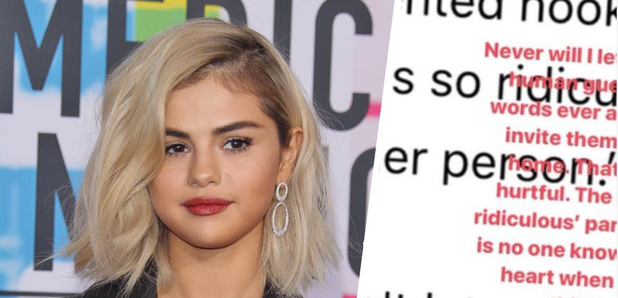 Selena ain't the one to mess with.
Selena Gomez may have been named Billboard's Woman Of The Year and made their cover star for the latest edition of the mag but one person that they peeved off in the process was the singer, after they shared details about a five foot teddy bear she has in her home.
No, we're not joking.
Taking to Instagram Stories on Tuesday in a post that has since been deleted, the 25-year-old shared a screen grab from her chat with the publication with a mini rant that said: "Never will I let another human guess my words ever again. Or invite them in my home. That is so hurtful. The most 'ridiculous' part of that is no one knowing my heart when I say things."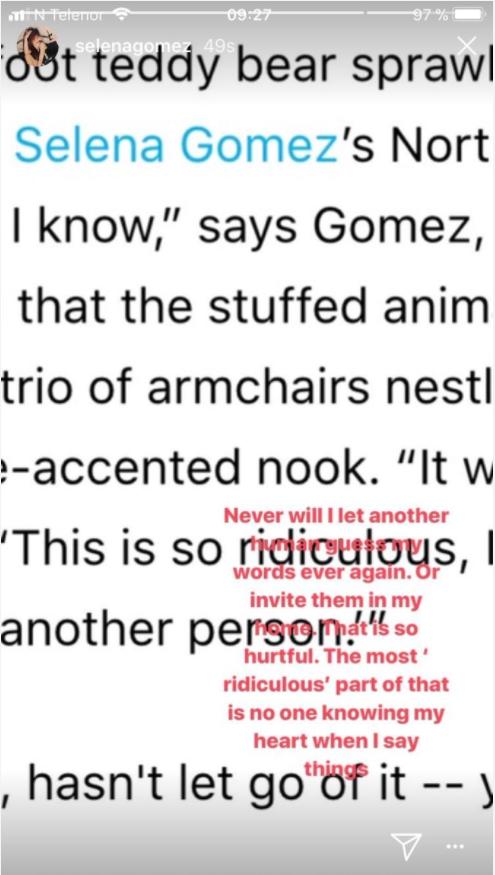 The full bit of the interview with Billboard read: "There's a five-foot teddy bear sprawled across the kitchen floor in Selena Gomez's North Hollywood home. 'I know, I know,' says Gomez, rolling her eyes, acknowledging that the stuffed animal doesn't quite blend with the trio of armchairs nestled in the inviting, marble-accented nook. 'It was a gift, and at first I thought, This is so ridiculous, I can't wait until I give it away to another person.'"
What's interesting though is the part of the interview Selena had a problem seemed to have a problem with seems pretty harmless on first glance but maybe the Fetish singer wasn't happy with how they made her seem ungrateful about the giant teddy? Maybe it was a present from the Biebs?
Either way the post rubbed her up the wrong way making her put her Instagram page on private for a bit before making it public again.
This comes just days after Selena thanked the publication for her cover.
Thank you @billboard pic.twitter.com/3zkRR6C5BO

— Selena Gomez (@selenagomez) December 1, 2017
One thing's for sure, Sel's not the one to mess with.