Did Sam Smith Just Drop A Hint That He Is On Rihanna's 'R8' Album?!
6 January 2015, 09:45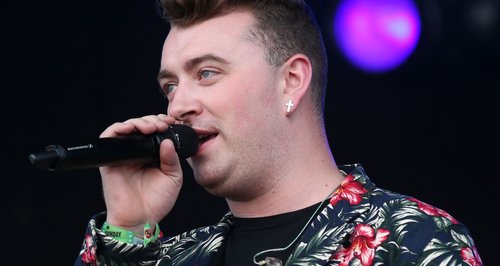 Sam Smith knows something about Rihanna's new album that the rest of us don't – possible collaboration?
Details about Rihanna's new album 'R8' are the best kept secret in music right now – but a certain Sam Smith knows something the rest of us don't…
Sam fuelled speculation that there may be a collaboration with him and Rihanna on the album when he was asked about the record during an interview with Entertainment Weekly.
Sam told the magazine, "I'm personally very excited for Rihanna's album. I know some stuff about that record that no-one knows."
Both Sam and Rihanna's fans posted the quote on Twitter amid a frenzy of speculation about what it is that Sam knows about the long-awaited album.
While it's not clear whether Sam will be singing on the record or whether he may have been involved with the writing for some of the tracks, the news has definitely got the fanbases VERY excited.
RiRi is expected to be releasing 'R8' this year to follow up 2012's 'Unapologetic' album after keeping fans guessing when her new music will finally drop.
She was also recently spotted filming a new music video in Paris, so it's only a matter of time until we see more RiRi in our lives!
You May Also Like: