Sam Smith Reveals New Album 'In The Lonely Hour' Is About "A Guy I Was In Love With"
29 May 2014, 10:09 | Updated: 29 May 2014, 10:25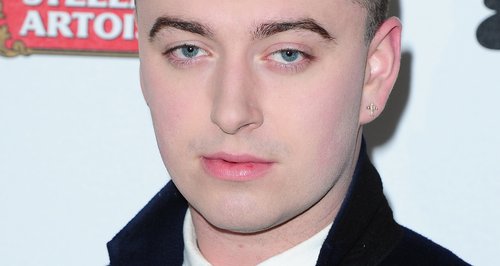 The 'Stay With Me' singer also insists his sexuality should be a "non-issue".
Sam Smith has opened up on the inspiration for his newly released debut album 'In The Lonely Hour', and says many of the songs were written about his unrequited love for a man he fell in love with.
The 'Money On My Mind' star launched his first record at the start of this week, after scoring two number one singles on the Vodafone Big Top 40, and has declared that his sexuality is a "non-issue" that he only talks about in the context of his music.
"'In The Lonely Hour' is about a guy that I fell in love with last year, and he didn't love me back," Sam explained to The Fader this week. "I think I'm over it now, but I was in a very dark place.
"I kept feeling lonely in the fact that I hadn't felt love before," he explained. "I've felt the bad things, and what's a more powerful emotion, pain or happiness?
[The album] is about a guy and that's what I wanted people to know, I want to be clear that that's what it's about," Sam declared. "I've been treated as normal as anyone in my life, I've had no issues.
"I want to make it a normality because this is a non-issue," the singer added. "I've made my music so that it could be about anything and everybody.
"I'm not in this industry to talk about my personal life unless it's in a musical form," he added.
Sam Smith is set to perform live at Wembley Stadium on 21st June for the Capital Summertime Ball 2014 with Vodafone.
You may also like...