Sam Smith: 11 Reasons He WAS The Only One For Us In 2014
29 December 2014, 10:00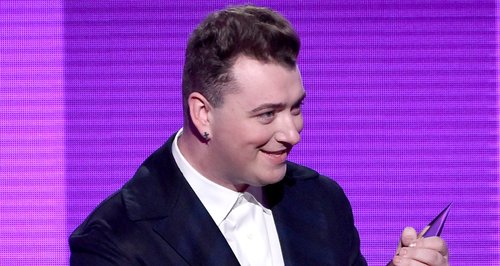 When Sam was announced as the BRITs Critics' Choice winner, we KNEW 2014 would be huge for him - and we were totally right!
Unless you've been living under a rock with your fingers in your ears, chances are you've heard, and been caught trying to sing along to Sam Smith's songs this year.
From his debut album selling over a million copies in the UK and USA, to half of the music world wanting to work with him, Sam has had the ULTIMATE year!
Check out the 11 best bits from Sam Smith in 2014...
1. His music is good. Like, REALLY good!
In fact, calling his music 'good' is an understatement! His debut album, 'In The Lonely Hour', has sold over a million copies on both sides of the Atlantic - the only record to do that this year!
He's had a string of Vodafone Big Top 40 number ones, including the beautiful 'Stay With Me'.
Not just content with having great music, Sam treated us to some great videos too - 'I'm Not The Only One' was like something fresh out of a Hollywood movie!
2. He started 2014 KNOWING he was going to be huge!
Lucky boy! Sam won the coveted Critics' Choice award at the 2014 BRITs.
Previous recipients of that accolade include Jessie J and Adele - and they're done alright for themselves! #understatement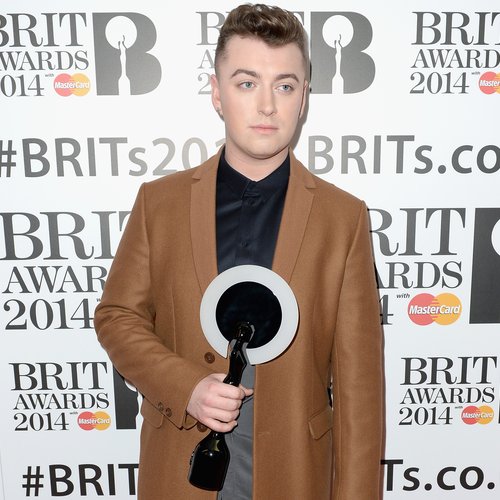 3. The awards are ROLLING in!
It's not just the BRITs that love Sam - in 2014 he walked away with a mammoth FOUR MOBO Awards!
It's not stopping there though - with 2015 just around the corner and a MASSIVE 6 Grammy nominations secured, Sam's going to be a household name for another year!
Cannot wait until February 8th! 6 GRAMMY NOMINATIONS!!! HOLY S*** #GRAMMYs pic.twitter.com/pKEa0GX6ve

— SAM SMITH (@samsmithworld) December 6, 2014
4. His songs are so good... even actors want to sing them!
He may look all hard and macho, but Hollywood big man Vin Diesel is a huge softy inside!
During a chat with Capital, the actor blasted out his own 'special' rendition of 'Stay With Me'!
The video instantly went viral, being picked up by news outlets around the world and became Capital's most watched video of the year!
5. But LUCKILY proper singers covered his hits too!
Both Jessie J and Ella Henderson got involved in Global's Make Some Noise Day back in October, alongside Sam himself!
As a special treat to help raise money to change young lives, Jessie belted out 'Stay With Me' and Ella Henderson wowed us with her cover of 'I'm Not The Only One'.
ACTUAL goosebumps!
6. His cover of Ed Sheeran AMAZED us!
Dreams DID come true on Global's Make Some Noise Day!
Sam chilled us with a hauntingly beautiful cover of Bruno Mars' 'When I Was Your Man'.
Trust us, you'll need some tissues for this one!
7. He's quickly becoming the ULTIMATE celebrity BFF!
Katy Perry, Kim Kardashian, Ed Sheeran - just three of the HUGE name who've been clambering over one another to hang out with Sam this year!
Seriously, one look at his Instagram profile and you're transported to a who's-who of the world's BIGGEST celebrities!
We can't imagine how many big names are in his phonebook!
8. They even want to SING with him - which is fine by us!
Back in June, we couldn't believe it when none other than R&B LEGEND Mary J. Blige joined Sam on stage in New York!
We were initially gutted we weren't there and only had shaky YouTube videos to enjoy - so when they ventured to the studio together we almost wet ourselves!
9. He didn't need anyone on stage to help him at the #CapitalJBB though!
Sharing a stage with the likes of Taylor Swift, Ed Sheeran and 5 Seconds of Summer, Sam performed at our Jingle Bell Ball with Morrisons in December.
Possibly melting (or breaking?) 16,000 hearts, Sam performed his set flawlessly!
Naughty Boy's 2013 track 'La La La' was one of our first tastes of Sam's vocals, so when he stripped it right back and made it his own at the Ball, it was truly something special!
What. A. Showman!
10. He even gave us some advice backstage!
During his backstage takeover, Capital's Roman Kemp managed to grab Sam in the hallway to ask some advice.
Helping to follow his dream of performing on stage at The O2, Roman NEEDED to know how to warm up his vocal chords - and what better man to teach him than the man with the smoothest voice in pop?
Also, he gave us some great advice - no cheese and no tomato! Gutted, we were really craving a margarita pizza...
11. AND HE FOUND LOVE!!
His songs may be about heartbreak, being cheated on, being the 'other guy' and generally being low - so we were SO pleased to hear that he found a boyfriend in 2014!
Who knows, maybe Sam's second album will come about in 2015 and be all lovey-dovey?
You May Also Like...