What Is 'Guava Island'? The Upcoming Collaboration Between Rihanna And Donald Glover?
17 August 2018, 14:45 | Updated: 26 November 2018, 10:21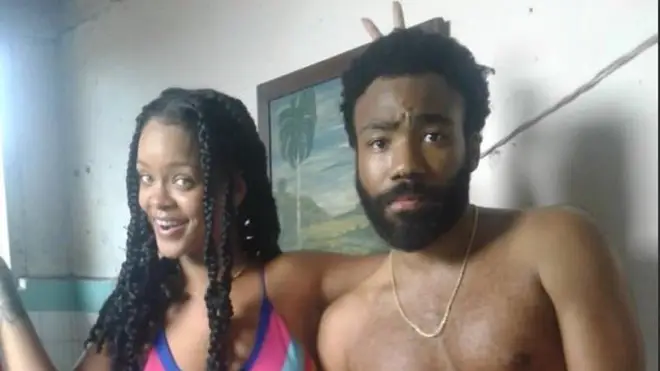 After photos of Rihanna and Donald Glover together surfaced, many got wondering as to what 'Guava Island'; their upcoming collaboration, could be...
Photos of Rihanna and Donald Glover have recently surfaced showing the pair in Cuba, Havana together.
Now, their millions of fans have gone into frenzy questioning what the pair could be collaborating on together.
> Rihanna's Make Up Artist, Priscilla Ono, Reveals What Hanging With RiRi Is Really Like
While there has been no official confirmation, reports state that the pair are linked to director Hiro Murai (who also directed Childish Gambino's 'This Is America' video), and many believe this to mean that the pair could be collaborating on a song together, with Donald Glover's friend, Hiro, directing the video.
Similarly, there are theories that this is related to the Summer Ball, and will see Rihanna debut her lead single, which could also feature Childish Gambino.
Many believe this to be accurate, as Rihanna recently announced Donald to appear at the Ball.
However, most believe that the duo are in Havana filming a movie called Guava Island, with Hiro Murai still attached to direct, and Black Panther's Letitia Wright to co-star.
> For All The Latest On A-List Collaborations, Head On Over To Our App!