Cameron Diaz Re-Recorded Dialogue For Film The Counselor Because Of "Rihanna Accent"?
8 November 2013, 11:51 | Updated: 8 November 2013, 11:55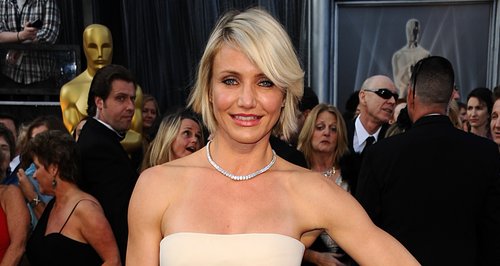 The Hollywood star is said to have originally sounded just like the Bajan beauty.
Cameron Diaz was reportedly told to re-record her dialogue for new film The Counselor because she sounded too much like pop superstar Rihanna.
According to The Hollywood Reporter, studio executives made the change because she had originally spoken with a "full-on Rihanna-style accent".
The new Ridley Scott film sees Cameron speaking with a subtle Bajan accent – something which was said to be originally a little too much.
The movie also stars Brad Pitt, Michael Fassbender and Penélope Cruz with Angelina Jolie originally linked to Cameron's role.
Meanwhile, Rihanna is no stranger to the big screen herself having made her Hollywood debut in last year's Battleship.
She was also in 2013's This Is The End – starring James Franco and Seth Rogen.