The #Directioners Prove They Still Love Zayn Malik As He Gets Mobbed By Fans In Paris
25 June 2015, 12:14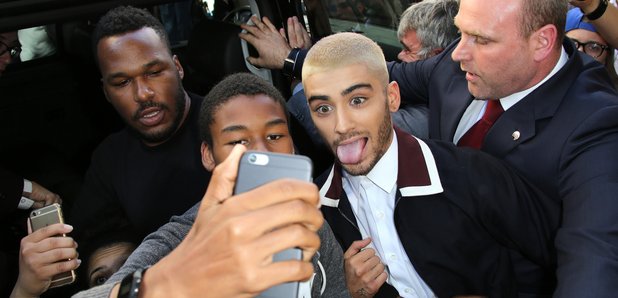 He may have left One Direction for a "normal life" but that hasn't stopped Zayn Malik getting mobbed by fans at a recent fashion show.
Zayn Malik may have shocked the world with his sudden departure from One Direction but that clearly hasn't stopped the 1D fans loving him just as much as when he was in the band.
Zayn was in Paris yesterday for the Valentino Menswear Spring-Summer 2016 collection – and got mobbed by fans as he tried to leave the venue.
Mr Malik showed off his Slim Shady inspired new hairdo as he posed for selfies with some of the #Directioners that had come out to see him in the flesh – causing quite a crowd to form outside the fashion show venue.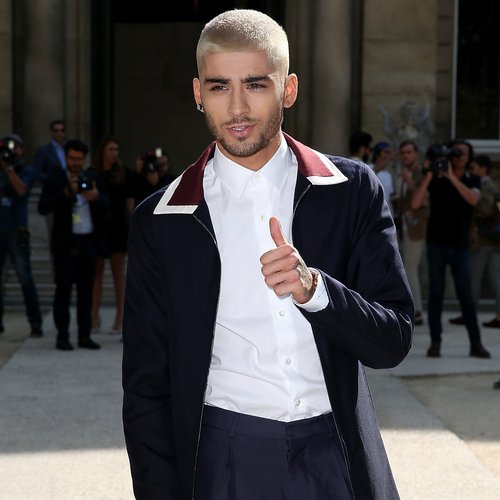 Zayn was looking SERIOUSLY dapper for the occasion in a long coat and crisp white shirt – when did our boy get SO grown up? Sob.
Zayn previously showed off his shaved head and a green hairdo, and tweeted recently that he had tried dying it purple too – we NEED to see pictures!
The #Directioners are clearly loving his new hair, and although we miss the quiff we have got to say the shaved head is growing on us. Eminem, you've got competition!