One Direction's Zayn Malik Is "Having Fun" With Fame Now After Early Struggles
28 November 2013, 10:27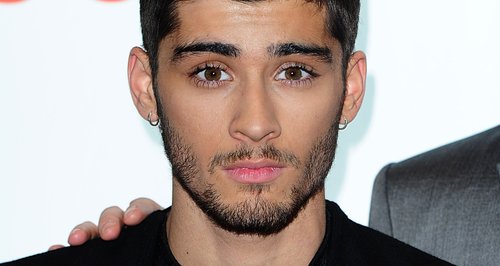 The 'Story Of My Life' star says he is enjoying the band's fame a lot more now that he can deal with it better.
One Direction's Zayn Malik has opened up about his early struggles dealing with fame and says he is enjoying it a lot more now.
The 'Best Song Ever' star is known for being one of the quieter members of the band, but says it just took him a bit of time to get used to all the fame that came with One Direction's success.
"I don't think it's necessarily I have a 'harder' time with it," Zayn explained to E! Online. "It's just something that took a bit of time for me to get my head around, which obviously is normal for anybody, I guess.
"It's not something that is a normal thing to be doing," the boy band star continue.d "So it took a bit of time for me to get used to it, but I am used to it now and it's fun.
"I'm having fun with it, so it's all good," Zayn added.
Earlier this week One Direction opened up on their plans for Zayn's eventual stag do ahead of his wedding to fiancé Perrie Edwards.
One Direction launched new album 'Midnight Memories' this month.