Tom Daley On One Direction Friendship Struggles: "They're So Busy"
9 April 2014, 13:07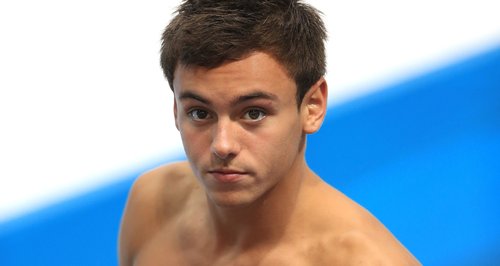 The Team GB star says he doesn't get to see the boys as often as he would like.
Tom Daley has opened up on his friendship with One Direction but admits it's difficult to stay in touch because of their hectic work schedules.
The 'Midnight Memories' five-piece and Team GB diver Tom became close during the Summer 2012 Olympic Games in London, thought the sportsman says he misses getting to hang out more with the boy band.
"I guess you could say that, but I haven't seem them for a long time," Tom revealed to Heat magazine this week. "They're so busy and dates never work.
"Niall [Horan] came down to watch Splash! though," the Olympic diver revealed, referring to his recent talent show. "After the Olympics I would say I was closest to Liam [Payne]."
One Direction are set to kick off their 'Where We Are' world stadium tour later this month in Columbia, before they bring it over to the UK and Ireland from 23rd May.
You may also like: