One Direction Put The Spotlight On Each Other In New This Is Us Movie Clip - Video
18 December 2013, 11:32 | Updated: 18 December 2013, 11:35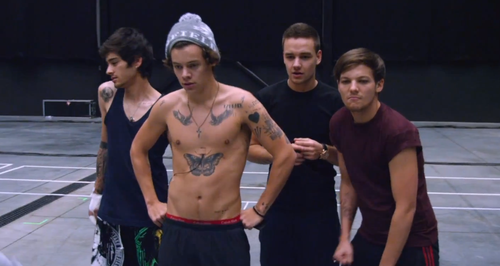 Niall also shows off his talent for accents as the group discuss their characteristics.
One Direction can be seen discussing what they love about one another in a new clip from the DVD release of their movie This Is Us.

Digital Spy posted the footage online this week, which shows the group discussing what each of the members bring to the band.
It's heard how they would be the "most boring band in the world" if it wasn't for Louis Tomlinson and Niall Horan being the most "carefree" person ever.
Harry Styles' charm is also highlighted as well as Zayn Malik's big heart and Liam Payne's sensible attitude.
The film hit cinemas back in the summer and is released on Blu-ray 3D, Blu-ray & DVD on 19th December.
Meanwhile, the group are enjoying some time off before hitting the road once again in 2014 for their first stadium dates.