Harry Styles Wakes Up Sleeping Fan At One Direction Gig
19 March 2013, 15:56
The 'Little Things' star was spotted waving to the five year-old and was thanked for making the girls night by her aunt.
Harry Styles surprised one young fan at One Direction's show in Liverpool this week by greeting her with a wave as she woke up after falling asleep at the band's show.
The 'What Makes You Beautiful' singer was thanked by five year-old Megan's aunt on Twitter who said he made the night extra special.
"Thank you for last night you made Megan's night ( the little girl asleep on the front row) Love from Megan and her family xx," she wrote on her social networking account.
She also added: "Was at Lpool concert with my neice Megan the little girl who was asleep, she went straight home to bed made up with her wave x"
The singer got the cameraman to point the lens at Megan with fans also logging onto their social networking accounts to comment on the touching moment.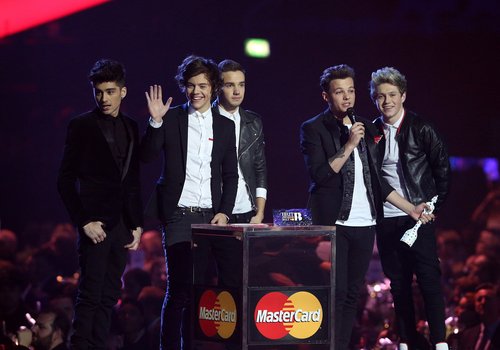 One wrote: "Harry_Styles singing to the little girl asleep last night was just life omg.' Yep, this is indeed life."
The group's 2013 world tour continues tonight (19th March) with a show in Sheffield and the band have also this week confirmed the title of their forthcoming 3D concert movie.