Rod Stewart Confirms Harry Styles Spent The Night With Daughter Kimberly?
17 May 2013, 08:52
The 'Hot Legs' singer speaks to Alan Carr about the "brilliant" One Direction man and how he reminds him of himself.
Rod Stewart has confirmed that One Direction star Harry Styles spent the night at his house following rumours he was dating daughter Kimberly this month.
The 'Little Things' singer was spotted heading for a night out with Rod and family in Hollywood and the legendary rocker tells Alan Carr on this week's Chatty Man that the evening didn't stop there.
"His car was here in the morning. Let's put it that way," he said, before quickly adding: "But he may just have come round to pick something up."
Asked if he was worried letting the 19 year-old star into his home, he said "no" before realising what he said.
"B*******! I let the cat out of the bag," he exclaimed.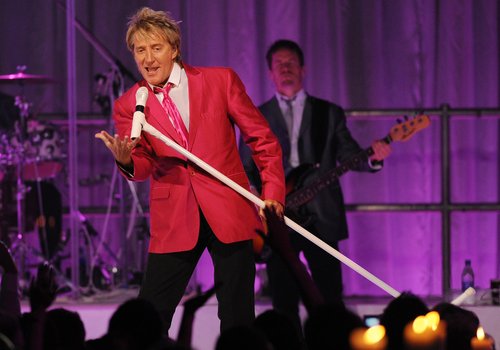 "But my daughter is 31. She is allowed to do whatever she wants," he continued. "I stay out if it. It's her life."
Rod was also full of praise for the young singer who said he reminded him a lot of himself from his youth.
"Harry couldn't be a kinder. He is very very guy," he said. "He is 19. He comes in and does the same as me - shaking and messing up his hair.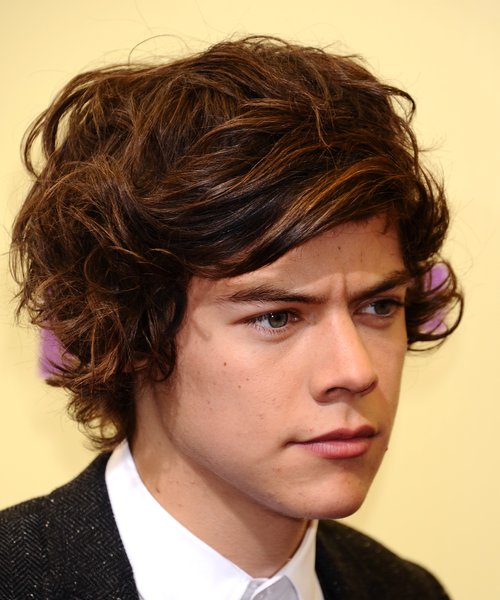 "He is brilliant. It throws me back to when I was 19."
Rod also gave Harry some advice for helping with his finances telling him to "keep an eye" on monetary matters but said he needs to enjoy himself.
"I say to Harry - try and make most of it."
Meanwhile, Harry and the rest of One Direction announced their 2014 'Where We Are' stadium world tour yesterday.