One Direction's Harry Styles Now "Good Mates" With Hollywood Star Johnny Depp?
3 March 2014, 09:43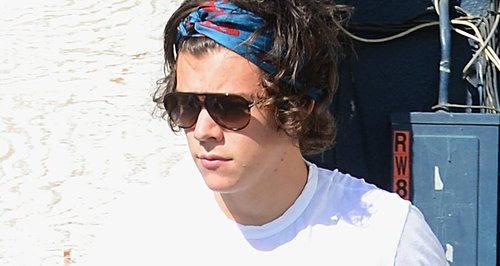 The 'Midnight Memories' star is said to have formed a close bond with the popular actor.
One Direction star Harry Styles and Hollywood actor Johnny Depp have reportedly struck up a close friendship over the past year.
The 'Best Song Ever' star first became friends with Pirates Of The Caribbean actor Johnny last year after the band performed a private gig at his house, and fresh claims suggest they have gone on to become "good mates" who help each other with the pressures of fame.
"Harry and Johnny have become good mates lately," a source close to the boy band star told the Daily Star. "Johnny has been on call to give Harry advice and if he can, help him cope with the pressures of being a superstar.
"Harry is in total awe of Johnny and looks on him as his ultimate hero, while Johnny sees Harry as a younger version of himself." the source added. "Each of them has had to deal with being one of the most famous people in the world and have a lot more in common than you might expect."
Last week reported emerged that Harry has been writing with singer John Legend for the band's fourth studio record.
One Direction also announced the launch of a brand new fragrance last week called 'That Moment'.