Fall Out Boy Reveal They Wrote Songs With One Direction – Could They Be On Album 5?
27 January 2015, 10:55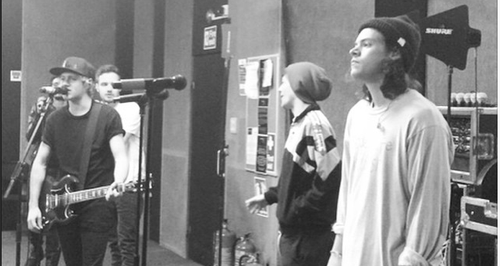 Pete Wentz from Fall Out Boy says the songs the two bands wrote together didn't make it onto 'Four'… but could they be on the next one instead?
We LOVE a good collaboration, and Fall Out Boy have revealed that they wrote with One Direction recently, though the songs didn't make it on to 'Four'.
The band told The Daily Star that they wrote with 1D last time they were in London, but the songs were too odd for Harry, Louis, Niall, Liam and Zayn's latest album.
Pete Wentz revealed, "Last time we were in London we wrote with the guys in One Direction. It was a great session but I don't know if Fall Out Boy writes what One Direction wants to sing."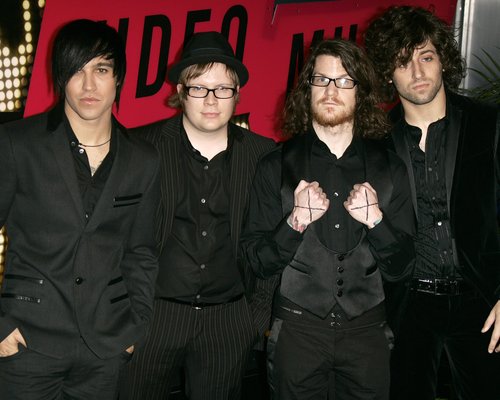 "There's a certain area of odd that we can stake a place in, but it's like we have the language of twins. Maybe it's too odd for One Direction because they didn't end up using the songs this time."
But if the songs have been written and recorded, could they be making it onto the next album instead? The One Direction boys are said to already be in the studio writing and working on their next offering, so we MAY yet hear their Fall Out Boy collab too.
One Direction are known for involving some brilliant songwriters on their albums, with 'Four' featuring songs co-written with Ed Sheeran, Ed Drewett and Wayne Hector among others.
Ed is another artist that Fall Out Boy would like to work with, saying, "Ed is a lyrical guy and he tells these intricate interesting stories that you wouldn't expect from pop music. I'm not sure he would ever take the job but it's his if we ever need a singer."
Sounds like an interesting combination!
You May Also Like…