One Direction "Love" Eminem's New Album: "The New Songs Are Wicked!"
22 November 2013, 11:53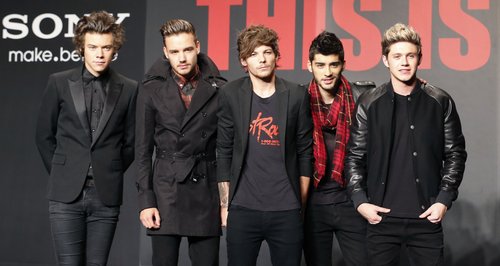 The 'Best Song Ever' band have praised Eminem's return with his new album this year.
One Direction have revealed they are big fans of Eminem's new album 'The Marshall Mathers LP 2' and say the rapper's new music has been "wicked".
The 'Story Of My Life' five-piece opened up about their love for the 'Berzerk' rapper's return to music this week, after Eminem launched the sequel to his 2000 album 'The Marshall Mathers LP' earlier this month.
"Definitely, I feel like Eminem's gone back to something that was there before," Harry Styles revealed to Digital Spy this week. "I think the new songs are wicked.
"He's back! He's great," Harry's bandmate Niall Horan agreed, while Liam Payne added: "I love Eminem."
This week One Direction launched the title track from their upcoming third studio album as a pre-release track for fans to download.
One Direction release new album 'Midnight Memories' on Monday 25th November.