You Won't Believe How Much All The Members Of One Direction Are Now Worth
29 March 2017, 14:48 | Updated: 5 December 2018, 09:36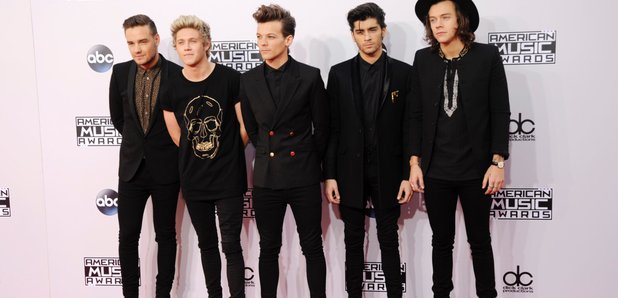 Clue… it's an UNBELIEVABLE amount.
OK, we know the One Direction boys are mega rich, but even our jaws hit the floor when it was revealed exactly how much every member of One Direction is now worth…
Yep, each and every member of the band is worth at least £50million, making their combined worth over a quarter of a BILLION – not bad for five boys from the X Factor, eh?
Harry Styles is the richest member with £56million, closely followed by Liam Payne who has £54mill in the bank. Zayn Malik and Niall Horan have a pretty cool £51million each while Louis Tomlinson comes in last at £50million (not that we'd be complaining to have that much cash lying around!).
All the boys are 25 years or under, and according to Companies House, the band sold 10 shares in their company, 1D Media, for £70,131,909, netting them over £14million each.
As well as that, the boys all get royalties from their other companies, Rollcall Touring and PPM, and are starting their solo ventures since the band went on hiatus, which will be sure to net them even more cash.
A source close to One Direction told the Daily Mail, "Almost from the off the boys were extremely canny when it came to matters of the purse. They received sound financial advice straight away, and none of them have been reckless with their earnings.
"The plan was always to get to this situation, and have the freedom to pursue what they really wanted. In ten years' time, they could easily be worth £100 million each. It really is quite incredible."