Louis Tomlinson Appears To Hit Out At Zayn Over His New Song Which 'Refers To One Direction's Split'
6 December 2018, 17:39 | Updated: 6 December 2018, 18:01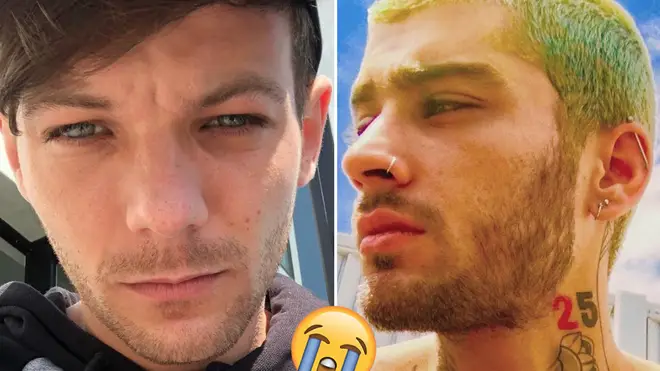 ZAYN dropped his new song 'Good Years' on Thursday, and fans are convinced it's about One Direction's split.
The ex-One Direction bandmate dropped a new track titled 'Good Years' (Dec 6) – and Directioners believe the lyrics are about former bandmates Liam Payne, Harry Styles, Niall Horan, and Louis Tomlinson.
Zayn Malik New Album: Icarus Falls' Release Date, Track Listing & Collaborations
'Good Years' comes from his upcoming album, 'Icarus Falls', which is set to have 27 songs. The lyrics suggest the boys had huge issues behind the scenes leading to Zayn's overall unhappiness in the group as he sings:
Too much drugs and alcohol
What the hell were we fighting for
I close my eyes and see a crowd of a thousand tears
I pray to God I didn't waste all my good years
Here's what the fans had to say about it:
The fact Zayn was really hurting but stayed nonetheless for the fans and to not let anyone down, he put everyone's happiness above his #GoodYears

— Sara 🇵🇸 (@ZaddyyZayn) December 6, 2018
However, Louis then appeared to get in on the action, writing: "Proper confused. What a hypocrite!"
Proper confused. What a hypocrite!

— Louis Tomlinson (@Louis_Tomlinson) December 6, 2018
It's unclear if he's talking about Zayn but fans are convinced he is and are now begging the pair to 'please fix' their relationship.
Zayn left the group in March 2015 and the remaining members decided to go on a hiatus months later.
Grab Our App For The Latest Action From The #CapitalJBB