Kendall Jenner Says Harry Styles Smells… But He's Always Smelt Like Roses When We've Sniffed Him
22 February 2016, 12:35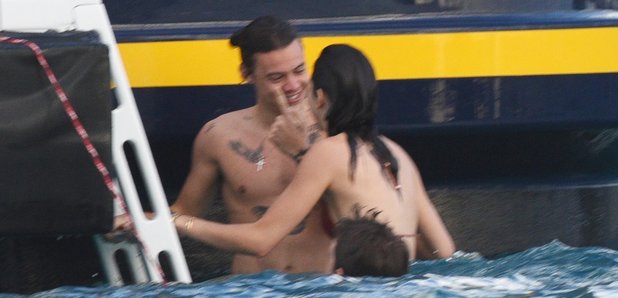 Uh-oh… Kendall Jenner made the shock revelations in a new episode of Keeping Up With The Kardashians… and the fandom were quick to defend Hazza!
It looks like there might be trouble in paradise between Harry Styles and Kendall Jenner… the model has claimed she asked the One Direction star to shower more because he smells!
Now every time we have sniffed Hazza, he's smelt pretty damn glorious – but Kendall made the sensational claims in an upcoming episode of Keeping Up With The Kardashians as she chatted to her sister Kylie.
Kendall claimed, "I've asked him to shower more and told him a little deodorant never hurts." Ouch.
The fans were quick to step in to Harry's defence on Twitter, describing what he really smelt like when they met him:
Kendall: Harry needs to take a shower more and put some deodorant.

People who hugged him: He smells like expensive perfume and flowers!!

— ㅤ (@darkharryshine) February 22, 2016
But if it turns out Kendall did call Harry smelly it's uncalled for and mean. @kendalljenner I don't think you would say that about anyone

— Kylie Jenner (@KylieSQueenz) February 22, 2016
Kendall: "Harry stinks"
Me: "There's no way he stinks, he's literally made of roses"#Vote1DirectionUK #KCA

— Jasmine pls (@hesauthentic) February 22, 2016
No way, fans from M&G said Harry smells of strawberry shampoo :)) Probably just promo for Kendall's family and their tv show

— HeyAngel,Laughing@Us (@CanYouSiiMe) February 22, 2016
Two girls , taylor swift and kendall jenner said that harry is smelly? I mean,srsly #SupportToHarry

— mrs.stypayhorlikson (@ggin1direction) February 22, 2016
I know I haven't met harry in person, but I'm sure he doesn't have a bad odor come on kendall

— KIANA LOVES LIAM (@HARDSIHARRY) February 22, 2016
Kendall: Harry Stinks

Entire 1D fandom: pic.twitter.com/QOvZDENzqW

— Sam (@Sammicallef__) February 22, 2016
Oh Kendall, you are better than that. Harry doesn't stink. Come on.

— J. (@soradaite) February 22, 2016
Kendall's not the only one who's made claims about Harry, however, Taylor Swift also said she couldn't kiss him when they were dating back in 2013 because he had "the worst breath".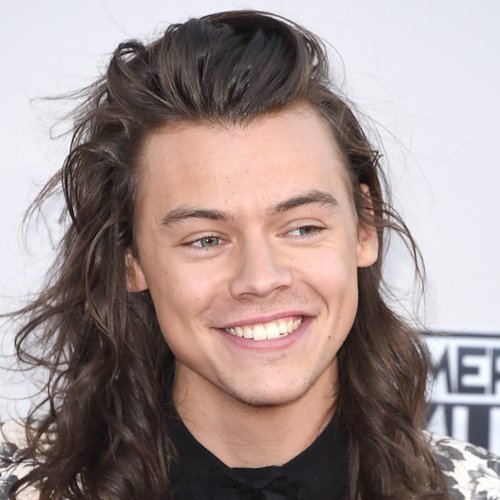 Kendall and Harry have recently been claimed to have called time on their relationship with a source saying, "They are still going to carry on as friends. Harry doesn't want to settle down so he would never get a serious girlfriend during this phase of his life... in Harry's eyes it was never anything official."
Well, we doubt these comments are going to spark a reunion anytime soon then!