Nicki Minaj Interviews Herself For Elle Magazine – Video
15 March 2013, 12:36
The 'Pound The Alarm' singer plays the part of an aspiring reporter and lets her comedic side shine in the clip.
Nicki Minaj can be seen interviewing herself in a new video to accompany her recent Elle magazine cover shoot.
The 'Super Bass' star is dressed all in white to play the aspiring reporter and is dressed in dark leather and sunglasses as she plays a diva-style singer opposite.
The star is asked questions about her childhood and what she likes to wear when she relaxes at home.
"I love black thongs," she says during the footage.
Comments from the interview with the publication emerged yesterday as she opened up about being bullied and how she felt "naked" during the stripped back shoot.
Check out a picture from the magazine shoot below: (Picture: Thomas Whiteside/ELLE)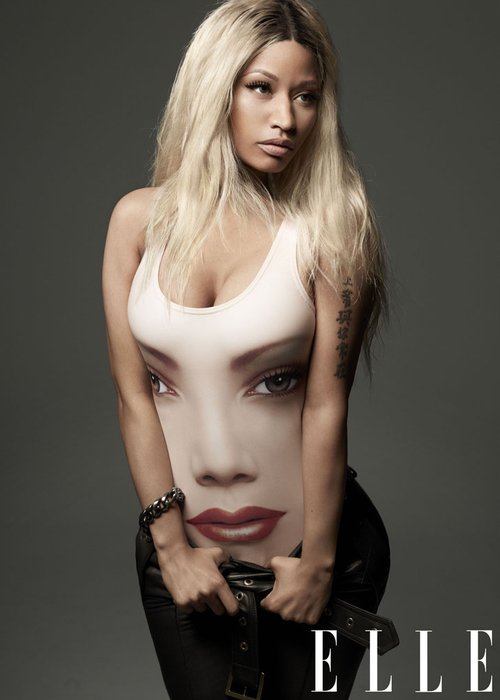 Meanwhile, the singe was seen threatening to quit American Idol last night (14th March) after reacting angrily to one of her contestants leaving the show.
She was also under fire after arriving 13 minutes for a live show on the music reality series this week and missing the start of the episode.
Watch Nicki Minaj interviewing herself for Elle magazine below: