Nick Jonas & Kevin Bacon Play Pictionary With Jimmy Fallon And They're REALLY Bad!
23 February 2015, 15:12 | Updated: 23 February 2015, 15:42
Pictionary with Kevin Bacon, Don Cheadle and Nick Jonas
08:36
The a-listers try out their Pictionary skills with predictably hilarious results.
We never knew we needed more Pictionary in our lives until this very moment… and it's all thanks to Nick Jonas and friends!
Yep, on the latest episode of The Tonight Show with Jimmy Fallon, everyone's favourite super-hunk Nick takes part in a celeb edition of the famous party game alongside Jimmy and Hollywood stars Don Cheadle and Kevin Bacon.
And it's EXACTLY as hilarious as it sounds because, put it this way, despite their obvious talents in acting and singing… they're drawing skills aren't quite up to par!
Hit play on the video above to see for yourselves and, if nothing else, you can enjoy Nick's SERIOUSLY suave outfit!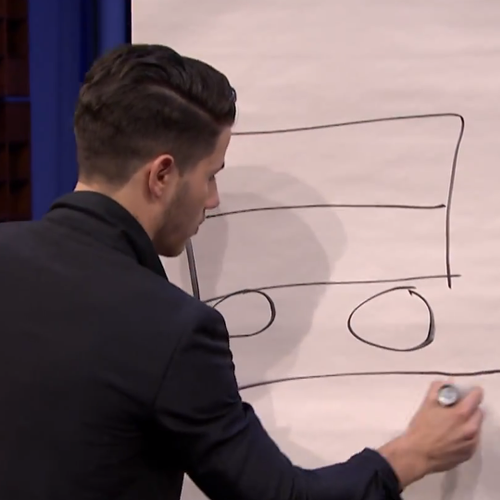 You may also like...