Hilarious Miley Cyrus Chatroulette Video Goes Viral – Watch
27 November 2013, 14:41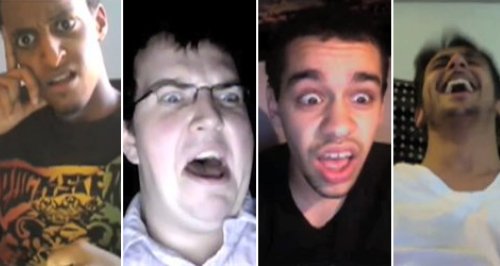 Check out what happened when prankster Steve Kardynal surprised some unsuspecting members of the public.
A new video featuring a prankster spoofing Miley Cyrus' 'Wrecking Ball' video on Chatroulette has gone viral.
The prank was played by Steve Kardynal – who has previously recorded something similar to Carly Rae Jepsen's 'Call Me Maybe'.
The video was posted online less than 24 hours ago but has already received over 10 million views on Youtube.
It features Steve dressed in his vest and underpants as he takes off scenes from the original video.
Some viewers look truly horrified at what they've seen with others singing along.
Miley recently won the Best Video prize for the 'Wrecking Ball' promo at this year's MTV EMAs 2013.