"We Can't Stop... Having Babies!" Couple Reveal Pregnancy By Covering Miley Cyrus!
20 April 2015, 09:07
Watch the Chapman family's HILARIOUS cover of the pop smash to reveal their baby news.
It seems to be the trend of the moment… announcing you're expecting a baby by creating a parody music video!
After one couple made their baby news public by covering the Fresh Prince Of Bel-Air theme song, another family have revealed THEIR big news by taking on Miley Cyrus.
The Chapman family, mum Andrea and dad Chad along with their three children, have created a HILARIOUS video cover of Miley's hit 'We Can't Stop' to announce that a fourth baby is well and truly on the way.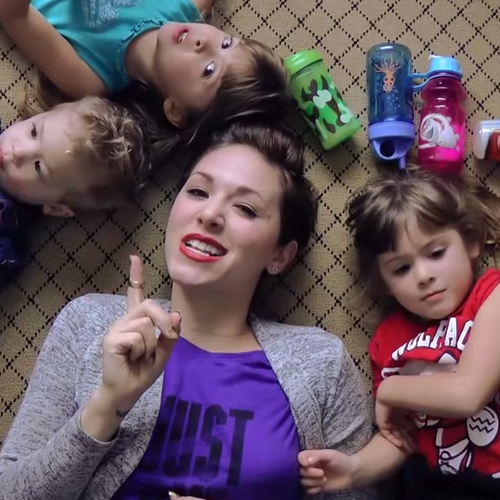 "It's our family, we can do what we want," Andrea sings in the surprisingly polished promo, as the family enjoy the chaos around them.
You may also like...
WATCH: Enjoy Some Of Pop's Most Unfortunate Stage Falls... EVER?!