Miley Cyrus Receives Three Open Letters From Sinead O'Connor
4 October 2013, 14:59
The artists come to blows on Twitter this week following remarks from the 'We Can't Stop' singer.
Miley Cyrus has received a series of open letters from Irish singer Sinead O'Connor after remarks were shared between the pair on Twitter.
The 'We Can't Stop' singer admitted she based her 'Wrecking Ball' video on Sinead's 'Nothing Compares 2 U' promo during a recent interview - prompting the Irish singer to then write an open letter to the US star.
The 46 year-old singer also urged Miley to be careful in the music business.
Upset at her comments, Miley then compared Sinead to troubled actress Amanda Bynes on her Twitter account.
This then led the Irish singer to call Miley "irresponsible" and said she should remove her tweets right away.
After some more social media remarks were made, Sinead penned another open letter to Miley, who simply responded: "I don't have time to write you an open letter cause I'm hosting & performing on SNL this week."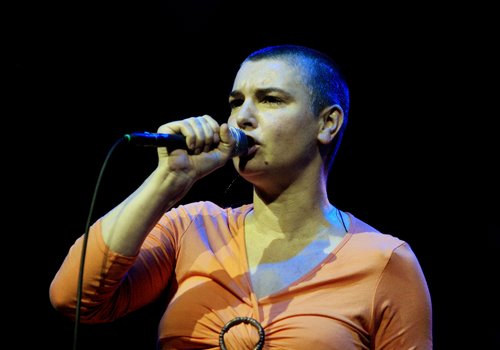 The threat of legal action has now been issued from the 'Lay Your Head Down' singer in a third letter.
Miley is yet to make further comment on the debate and is currently preparing for the release of her new album 'Bangerz' on Monday (7th October).