Miley Cyrus' Fiancé Liam Hemsworth "Mortified" By MTV VMAs 2013 Performance?
30 August 2013, 09:22
The 'We Can't Stop' star's antics on stage reportedly upset the Hollywood star.
Miley Cyrus' fiancé Liam Hemsworth was apparently left "mortified" by the singer's performance at the MTV Video Music Awards 2013.
The singer was seen twerking and grinding up against Robin Thicke, as well as making sexually suggestive moves with a foam finger.
The performance was the most talked about incident from the show, with several stars shocked by the antics.
"Liam really does care about Miley, but her racy new look and sort of ghetto attitude isn't exactly what he signed up for," a source revealed to the Daily Mirror. "He doesn't really see anything sexy about what she did on stage."
The publication also reports that Liam was left "embarrassed" by the whole situation as he endeavours to make it as a serious actor.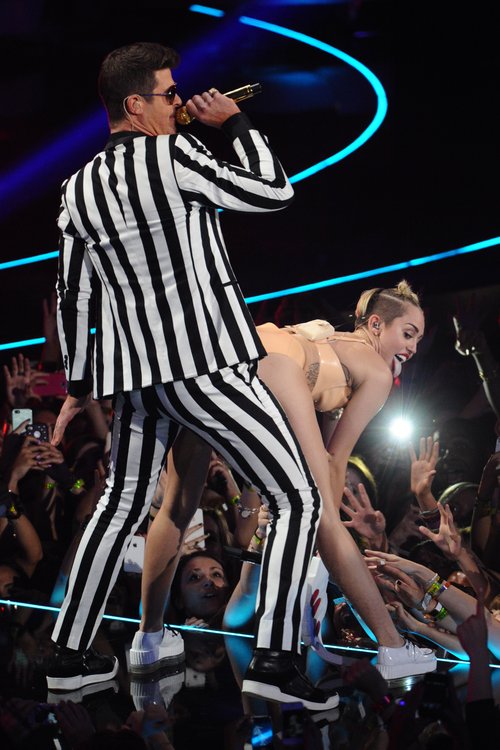 Justin Timberlake is one of the stars who has leapt to Miley's defence this week, insisting she is simply an artist showing her growth.
Miley also shared comments made by her dad on Twitter, revealing his approved of her performance.