Miley Cyrus Records 'Black Skinhead' Remix With Kanye West?
29 August 2013, 09:01
The 'We Can't Stop' singer is said to have snubbed post VMA parties to head in the studio with the rapper.
Miley Cyrus has reportedly joined forces with Kanye West to record a remix of his single 'Black Skinhead'.
The track is taken from the rapper's latest studio album 'Yeezus' and the new version was apparently recorded after the MTV VMAs 2013 this past weekend.
It's claimed by Us Weekly that Miley decided to snub the after parties in favour of a trip to the studio.
An insider told the publication that it all happened very last minute and came out of Kanye's desire to explore his creativity that evening.
"He was in a creative mood," the source said. "You know 'Ye: He does everything last minute and just decided to capture their energy and record right after the show.
"They decided that night."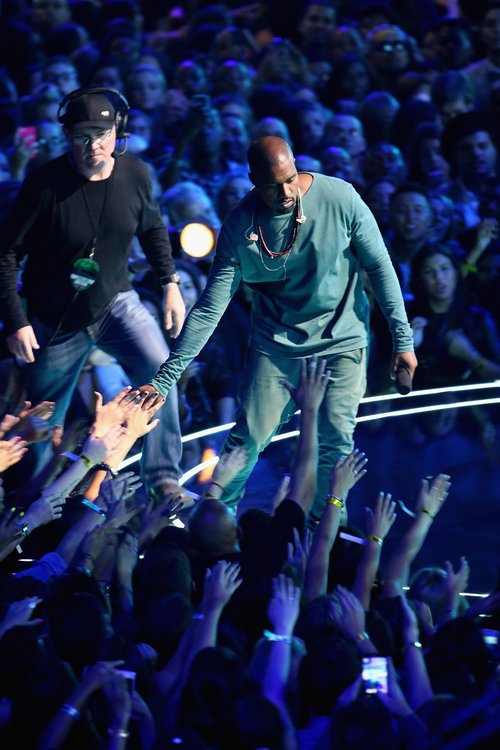 The VMAs saw Miley deliver the most talked-about performance as she gave a raunchy rendition of her single 'We Can't Stop' as well as teaming with Robin Thicke for 'Blurred Lines'.
Miley is currently preparing for the release of her new album 'Bangerz' and is yet to release the tracklisting for the record.
Meanwhile, her team-up with Justin Bieber and Lil Twist on the song 'Twerk' leaked online yesterday *28th August).