Lady Gaga Makes First Public Appearance Since Hip Surgery At New York City Pride
29 June 2013, 08:29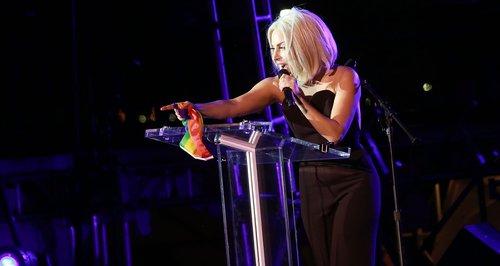 The 'Marry The Night' singer gave an empowering speech and also performed the national anthem.
Lady Gaga made her first full public appearance since undergoing hip surgery earlier this year as she gave a speech at New York City Pride Kick Off Rally last night (28th June).
The 'Bad Romance' star was forced to cancel all remaining dates on her 'Born This Way Ball' tour and was bound to a wheelchair for months after her recovery.
She stood loud and proud as she took to the stand in the Big Apple and waved a rainbow flag to the audience.
"I'm here tonight to honour my heroes and luckily I have many to look up to - and many to look at tonight," she started – all the time wearing a thin black stripe pair of sunglasses.
Fans were heard chanting "welcome back" and she also gave a rendition of the US national anthem.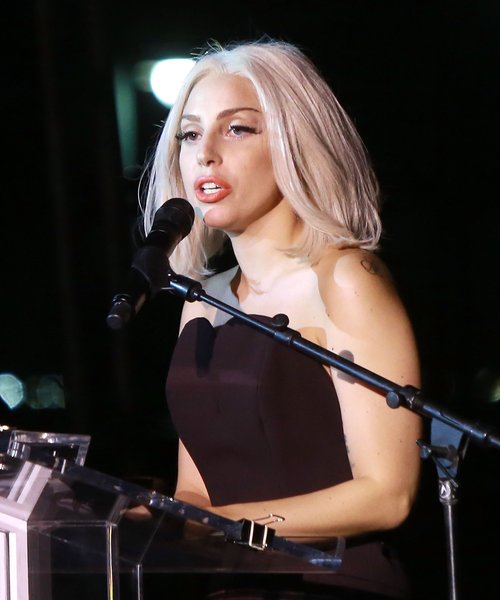 Her speech came during the same week the Supreme court struck down the defence of marriage act allowing all sexes to marry.
"To stand here equal with you tonight - it's been a dream of mine," she said.
Meanwhile, Gaga is also still working on her new studio album 'ARTPOP' with producers such as Zedd recently teasing the project – calling it "experimental" and "f****** cool".