Lady Gaga Fans Speculate After Rumours 'Gypsy' Will Be Next 'ARTPOP' Single
22 January 2014, 14:05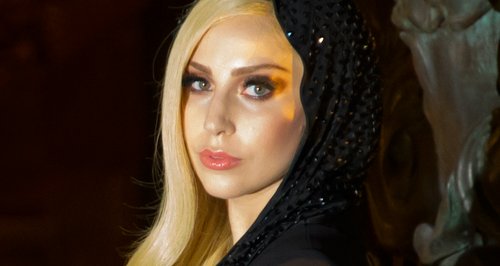 The US star's label has sparked speculation the track could become the next album single.
Lady Gaga is rumoured to have picked 'Gypsy' as the next official single from her album 'ARTPOP'.
The 'Applause' singer recently confirmed plans to shoot a new music video very soon back in New York City, and fresh rumours suggest 'Gypsy' could be the song in question.
The rumours started after her label Interscope posted the song on their official Soundcloud account in a list of songs currently being promoted as singles.
Fans of Gaga have since taken to Twitter en masse to discuss whether 'Gypsy' could be the third single from 'ARTPOP'.
Rumor has is that Lady Gaga's third single from ARTPOP will be GYPSY! #GYPSY #ARTPOP

— †Scott McCMonster† (@ScottBigHoe) January 22, 2014
I'm so happy Gypsy is the 3rd single (still a bit cautious until she confirms it) Love that song!!! http://t.co/8tnUCba07g

— Do What U Want (@TheEdgeOfDaniel) January 22, 2014
Some fans have even suggested that 'Gypsy', and its eventual music video, could be the long-awaited sequel to 'Telephone' that Lady Gaga has been promising for some time.
So Gypsy will be the sequel to Lady Gaga's Telephone music video? It is said to end the videographic trilogy directed by Jonas Akerlund

— Supreme x (@shandrogynous) January 22, 2014