WATCH: Lady Gaga Joins James Corden For Carpool Karaoke - & Gives Him A Makeover!
26 October 2016, 08:01 | Updated: 26 October 2016, 08:12
Lady Gaga Carpool Karaoke
15:12
Move, b***h, get out the way… 'cos Mother Monster's in the car with James Corden!
We've always imagined Lady Gaga's in-car sing-alongs would be pretty epic… and we finally got to see exactly what she gets up to as she's the latest guest to join James Corden's Carpool Karaoke!
Gaga joined The Late Late Show host on his ride to work – and she even gave James his very own Gaga makeover!
As well as singing 'Bad Romance' and a rousing rendition of Ludacris' 'Move B***h', Gaga and James re-enacted the moment she got the call to be the headline performer at this year's Super Bowl Halftime Show.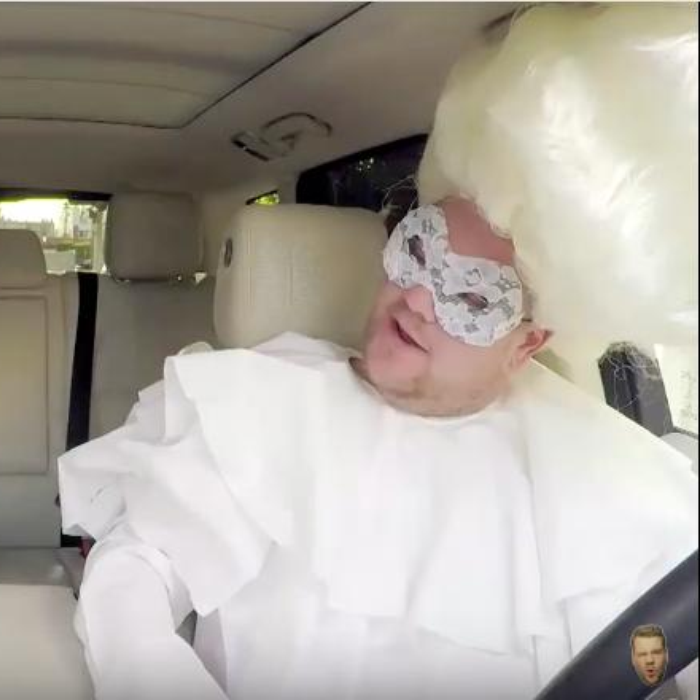 Gaga's the headline performer for the next Super Bowl Halftime Show which will be taking place on 5th February – so it's no wonder that she's been getting a spot of practise in with James – not that Mother Monster will need it!
James and Gaga's live performance of her new song 'Perfect Illusion' left us SERIOUSLY in awe - and, in a first for Carpool Karaoke, Lady Gaga even took over the driving seat and drove James to work!
Is this the best Carpool Karaoke yet? We're LOVING Gaga's turn in the car!