Lady Gaga Shocks In New 'ARTPOP' Promo Film By Haus Of Gaga - Video
21 November 2013, 11:58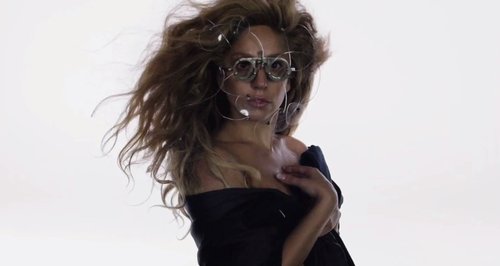 The 'Venus' singer is seen stripping off and posing with her wigs in the new short film piece.
Lady Gaga has unveiled a brand new short film about 'ARTPOP' to promote her newly released album.
Watch the new 'ARTPOP' video by the Haus Of Gaga below (Warning: Parental Advisory):
The 'Applause' singer unveiled the Haus Of Gaga film this week, fresh from the news that 'ARTPOP' has reached number one on the US Billboard Top 200.
"WATCH: An ARTPOP Film. Starring Lady GaGa," the US star simply tweeted to promote the production.
"My pain is exploding in electronic music," Lady Gaga explains in a voice-over to begin the video. "It's heavy but after I listen to it I feel happy again. I feel lighter."
The ARTPOP film features Gaga in a variety of unique outfits and wigs, including her recent teeth grill, as well as the US star stripping off and shedding tears at various points.
Lady Gaga has hinted this week that she plans to release a second volume to 'ARTPOP' in 2014.