Lady Gaga Describes 'ARTPOP' As Being The "Reverse" Of Andy Warhol's Work
5 November 2013, 14:09 | Updated: 5 November 2013, 14:10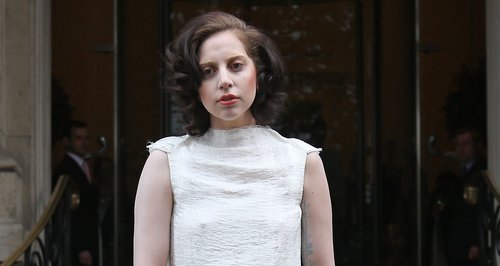 The 'Do What U Want' singer gives an overview of the themes of her latest record.
Lady Gaga has described her new album 'ARTPOP' as being the "reverse" of pop-art pioneer Andy Warhol.
The 'Applause' singer drops her third studio record next week, and has explained her intention with the record as being to "put art culture into pop music".
"How would I define 'ARTPOP'? Well I'd define it in lots of different ways," Lady Gaga explained to MailOnline this week. "On the album I say, 'we could belong together ARTPOP'.
"So in the simplest way I would say the dream of these two things belonging, art and pop. Together but with art in the front.
"We sort of like to say […] if we can belong together in this room and make love then maybe our dream of these two things, art and pop belonging together, maybe that could come true," Gaga continues. "So the intention of the album was to put art culture into pop music, a reverse of Warhol.
"Instead of putting pop onto the canvas, we wanted to put the art onto the soup can," she added.
This week saw the unveiling and release of another new album song called 'Dope' following Lady Gaga's performance at the YouTube Music Awards.
Lady Gaga officially releases 'ARTPOP' on 11th November.