Justin Bieber Unveils New Song 'Hard 2 Face Reality" While Promising "Big Things"
28 April 2014, 11:24 | Updated: 28 April 2014, 11:27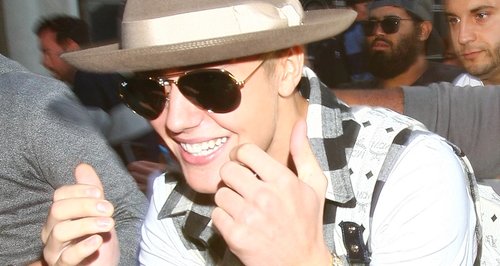 The 'All That Matters' star is back with a new song and a new sound for his 2014 musical return.
Justin Bieber has unveiled a brand new song called 'Hard 2 Face Reality' while promising "big things' are on the horizon for him and his fans.
The 'Boyfriend' star posted a link to the new track over the weekend for fans to listen to online, after teaming up with Atlanta based singer-songwriter Poor Bear on the collaboration.
'Hard 2 Face Reality' sees a reflective Justin getting honest with his lyrics, over the top of a slow R&B-style track backing.
Big things happening...

— Justin Bieber (@justinbieber) April 27, 2014
Excited for what is next

— Justin Bieber (@justinbieber) April 27, 2014
Earlier this month Justin shared several snaps of himself back in the recording studio working on the "best" music he's ever made
You may also like: