Justin Bieber Talks Being A Fashion Icon And New Music And Tour Coming This Year
9 January 2015, 11:09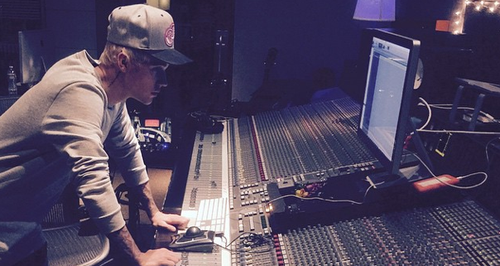 Justin Bieber may have had a year off music, but he is coming back with a new album and tour, as well as more fashion projects in 2015.
Justin Bieber may have been laying low on the musical front for the past year, but the man of the moment has confirmed that he has been working on a new album and tour for 2015.
Justin confirmed the news to V magazine, where his secret project with Karl Lagerfeld was finally unveiled. Alongside the new topless shots of Justin (erm, thank you to the Gods of gorgeousness for more semi-naked snaps of the Biebs), Justin was interviewed by Karl about becoming a fashion icon and his new music.
Justin told V, "I'm going to start working on a new album and a tour for 2015. I took the last year off, and I'm excited to get back to work."
While Justin is keen to get back on the music scene and has been hinting at 'big things' to come this year, he is also branching evermore into the fashion world as well, most recently with his advertising campaign for Calvin Klein underwear.
Justin admitted, "I still have so many personal and professional goals I want to achieve. I want to keep creating music for my fans. One day I hope to make strides into movies and fashion as well. I want to share my creativity with the world."
But with so much under his belt already, what does Justin want to have achieved by the time he reaches 30?
He revealed, "I hope I am still blessed to be performing and making music. I hope to have a family too."
You May Also Like: