Justin Bieber Caught Naked Hanging Out With Jerry... LITERALLY In Leaked Naked Photos
8 October 2015, 11:30 | Updated: 5 December 2018, 16:18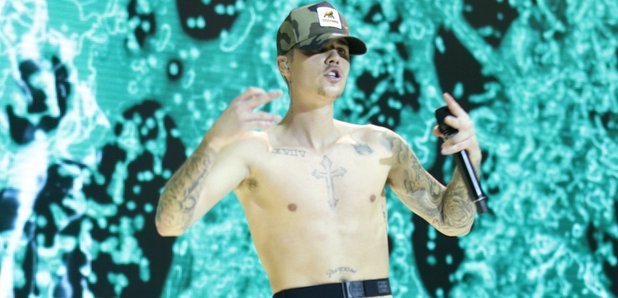 OUR EYES! Justin Bieber's been papped in the buff and we can never unsee Jerry. (That's what he calls mini-Justin, FYI).
Well, we knew this day was going to come sooner or later - Justin Bieber's been papped FULLY NAKED and the internet has pretty much gone into meltdown.
The pics emerged from Justin's recent holiday with rumoured girlfriend Jayde Pierce - who actually has a boyfriend... the plot thickens - where he was parading around in his hot tub with little Justin (also known as Jerry) fully out there. Casual.
"when you nod your head yes, but you wanna say no, what do you PEEN?" via @nydailynews: http://t.co/mXqPnDoUKN pic.twitter.com/6bUTLN1N5I

— alex rees (@maybealexislost) October 7, 2015
IM CRYONG WAH TIS THIS AND YHY IS HE NAKED @JUSTINBIEBER WHAT ARE YOU DOINGGGGGGGGGGGGGGGGG pic.twitter.com/OFFcIDHG48

— 「Chen」 (@rightnexttojus) October 7, 2015
WOW.
Biebs is out on vay-cay out in Bora Bora right now, where the steamy pictures were taken, and it looks like the 'What Do You Mean?' star was really enjoying the freedom of letting his (ahem) hair down.
Justin and Jade have been linked several times in the past but have yet to officially confirm their romance… although NY Daily News claims the superstar even serenaded her with a guitar at sunset.
As expected, the internet definitely broke when the pictures started circulating:
*logs on twitter to check timeline but just sees pictures of Justin Bieber naked* pic.twitter.com/VjcMHq4DyU

— Kevin Droniak (@kevindroniak) October 8, 2015
When you log onto Twitter but all you see is a naked Justin bieber pic.twitter.com/spyOYTeT1c

— abby ツ (@OurButeraLife) October 7, 2015
Today my dad asked me "what do you mean?" and all I could think about was Justin Bieber naked pic.twitter.com/WhumQJO6yN

— MEL TARR (@officialmeltarr) September 27, 2015
My timeline #JustinBieber pic.twitter.com/h5WBoId6Ub

— Danny (@shocklidge) October 7, 2015
Next time, maybe wear some trunks JB!
You may also like...