Jason Derulo Struggling To Find A Christmas Gift For Girlfriend Jordin Sparks
18 December 2013, 11:09 | Updated: 18 December 2013, 11:18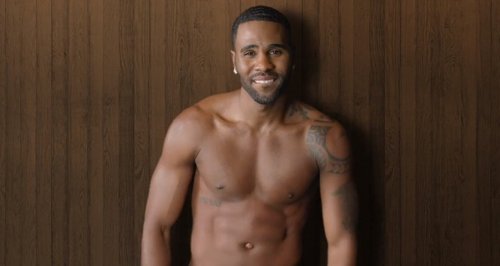 The 'Trumpets' star says he hasn't got any idea what to buy the 'No Air' singer.
Jason Derulo has admitted he is stumped about what to buy girlfriend Jordin Sparks for Christmas this year.
The 'Talk Dirty' star says he has "run out of ideas" for what to buy his R&B star beau this year, and still hasn't found the perfect gift.
"I haven't got anything yet for Jordin," Jason admitted to the Daily Star this week. "I'm a typical guy and I need to do better than that.
"I got a bunch of stuff for the kids so I'm not so bad," he explained. "But with your girlfriend you run out of ideas, I don't know what to do!"
The 'Whatcha Say' star also opened up on directing the video for his recent single 'Trumpets', and says people were initially uncertain about allowing him behind the director's chair.
"Everyone was saying, 'Stay in your lane and do what you do'," Jason recalled. "But I have these visions when I'm writing songs.
"I tried this video and when it came out everyone's like, 'It's the best'," he explained.
Jason Derulo released his new album 'Tattoos' earlier this year.