Ellie Goulding Gets Confronted By Super Fan's Girlfriend Live On Air
21 January 2015, 08:32 | Updated: 21 January 2015, 11:40
Helping sort out the problems sent to Ellie from some of our Capital listeners, the 'Love Me Like You Do' singer gets an awkward call from Sophia...
Fresh off her hols, Ellie Goulding stopped by Capital to speak to Dave Berry and Lisa Snowdon about her latest smash single, 'Love Me Like You Do'.
After chatting about her new single featured on the soundtrack for 'Fifty Shades Of Grey' we put Ellie to use on the Capital phone and text lines tackling some of YOUR problems, live.
Sophia from London called us up to speak to Ellie about her super fan boyfriend who is taking his fandom to a new level, with numerous posters on his walls and ceiling, and plastered on his phone screen. It's becoming a problem, so Sophia calls up Ellie for help...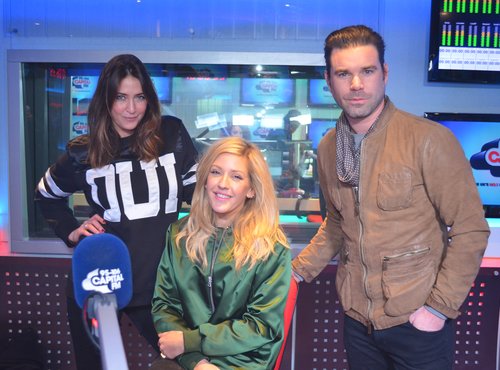 Make sure to tune in to Dave Berry and Lisa Snowdon on Capital Saturday from 6-9am.
You May Also Like...