LISTEN: Ellie Goulding's New Song 'Love Me Like You Do' Arrives On Capital
7 January 2015, 08:31 | Updated: 8 January 2015, 09:47
Ellie Goulding is back with a brand new song – and you guys heard it first on Capital Breakfast.
Ellie Goulding is back with her brand new song 'Love Me Like You Do' which got its first play on Capital Breakfast this morning at 8am.
'Love Me Like You Do' is Ellie's first release of 2015, and will also be featured on the soundtrack of the hotly-anticipated film, 50 Shades of Grey.
Ellie worked on the track with Max Martin, the legendary producer behind Katy Perry's 'Teenage Dream' album and Taylor Swift's '1989', so it's bound to be a big one for the 'Halcyon Days' star.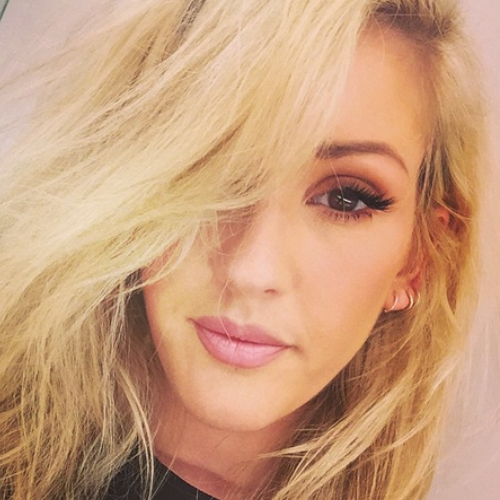 You hit us up at @CapitalOfficial on Twitter using the hashtag #NewEllieOnCapital to let us know what you think of Ellie's latest offering, and seems you all LOVED it just as much as we did.
Listening to first play of @elliegoulding's #LoveMeLikeYouDo on @CapitalOfficial. I'm lovingggg it <3

— Elliott Reed (@elliottreed91) January 7, 2015
LMLYD@elliegoulding killin' it yet again! @CapitalOfficial

— erika gisele (@mrs_godinez) January 7, 2015
@CapitalOfficial @elliegoulding OMG I LOVE IT!!!!! I NEED THIS SONG#NewEllieOnCapital

— tiffneeee' (@tiffneee_x) January 7, 2015
@CapitalOfficial @elliegoulding OMG I FREAKIN LOVE THIS SONG!!! #LoveMeLikeYouDo is my jam now!! #NewEllieOnCapital omg!! I NEED THIS SONG

— phoebie (@chanelxgrxnde) January 7, 2015
I think we are gonna cause Twitter to have a meltdown#LoveMeLikeYouDo #EllieGoulding #NewEllieOnCapital @elliegoulding @CapitalOfficial

— ❤️ElliesArmy❤️ (@Elexis____) January 7, 2015
You May Also Like: