Ellie Goulding Teases A New Song AND Reveals All About 'Love Me Like You Do'
22 January 2015, 11:34
The 'Burn' star opens up on recording the stunning new ballad, and gives us a date for her next single.
Ellie Goulding's given us the inside scoop on her new track 'Love You Like I Do'… as well as some teasers about what's coming next!
Ellie revealed 'Love Me Like You Do' earlier this month from the soundtrack of the Fifty Shades Of Grey movie, the UK singer says she's even surprised herself because she doesn't mind hearing her own voice on the track for once.
"I really like experimenting and, to me, working with Max Martin is another amazing experiment," Ellie told Max, while talking about the process of making the future hit song. "I've worked with so many different people and my voice almost sounds different every time I work with someone different. I love Max Martin so much.
"As soon as I heard this song I thought, I'm really into the idea of doing a beautiful ,simple ballad. It just makes me happy," she added. "When I listen to it back, and I hate listening to myself sing, it's exactly the same as when I listen back to 'Burn'. I just thought, actually, I really like this, it feels good and I love performing it!"
PLUS… Ellie's pretty much (well, sort of) confirmed that ANOTHER new song will be dropping in March! Hit play on the video at the top for a cryptic teaser about what's to come!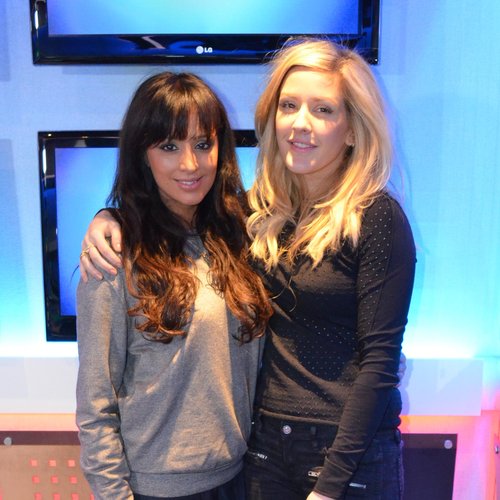 Keep it Capital this Sunday from 7pm to hear highlights of Max's interview with Ellie Goulding where she talks about her next single, her new music video... and taking on the #Instaoke challenge!
Ellie Goulding officially releases her song 'Love Me Like You Do' from the soundtrack for Fifty Shades Of Grey on 15th February and you can pre-order it right here.
You may also like...