Ellie Goulding's New Album 'Delirium': 13 Things To Expect From The Record
4 November 2015, 10:12 | Updated: 4 November 2015, 10:14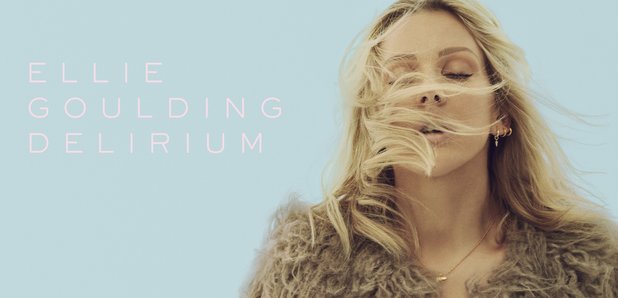 Get a taste of the new record with Ellie's live performance of new song 'Army'.
Ellie Goulding unveiled her brand new single 'On My Mind' today (17th September) and fans now cannot WAIT to hear what the star's got in store for us on her third album.
The record is called 'Delirium and is set to launch on 6th November this year, meaning you haven't got TOO long to wait before hearing a whole new album from the UK superstar.
We've gathered together EVERYTHING we know about #AlbumThree so far...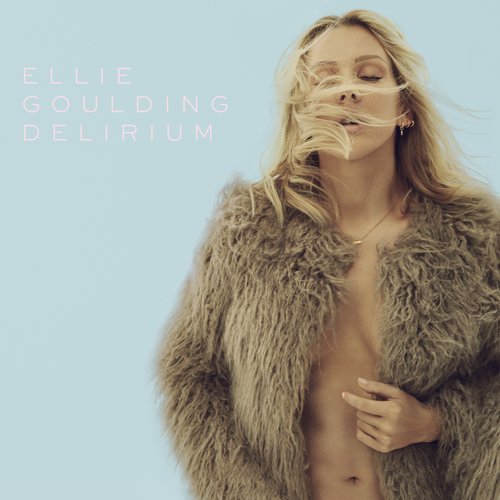 1. There's a track called 'Army' on the album... and Ellie's dropped a live Abbey Road session version of the song already!
Here's your preview of Ellie's new album with a HAUNTINGLY perfect live performance of the song 'Army' from her tracklist.
2. The first official single is 'On My Mind' - a pure pop anthem!
Ellie's already confirmed this will be the lead release from her new record and the fans LOVE it - a bit of a departure for Ellie but a surefire chart hit too!
Thursday #OMM pic.twitter.com/98nMTD41Lr

— Ellie Goulding (@elliegoulding) September 15, 2015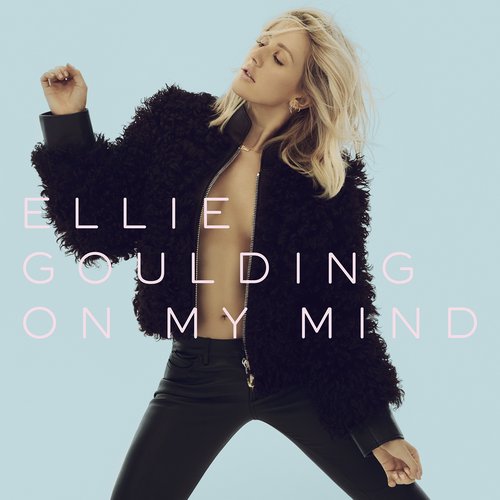 3. What will Ellie Goulding's new album sound like?
"It can be describing a really happy, crazy state or it can be the complete opposite. I'm constantly in a state of delirium," Ellie said of the new record.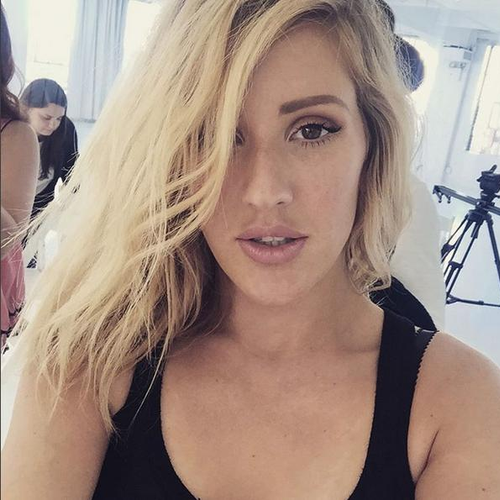 4. Ellie's worked with EVERYONE on this record - From Max Martin to Ryan Tedder!
We know Ellie has a good working relationship with these two superstar producers, so it's not surprising she's roped them back in to work on the follow-up to 'Halcyon Days'.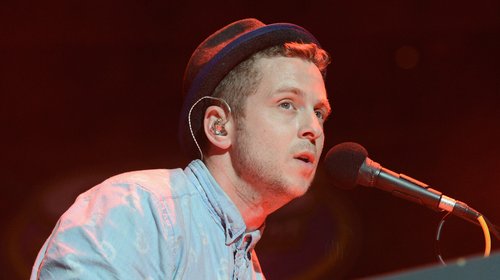 5. Disclosure have confirmed they worked with Ellie on a hot new song for the record
The boys confirmed EXCLUSIVELY to us that they helped transform one of Ellie's piano-led songs to be a bit more modern. Bring it on!
6. This record is the culmination of a HUGE journey for Ellie
"Making my album has been hard and it has been terrifying for so many reasons," she posted on Instagram over the summer. "But also a tremendous journey.
"It is made up of not just some of the most talented people I know but the best people," she added. "Soon I will be able to share it with you."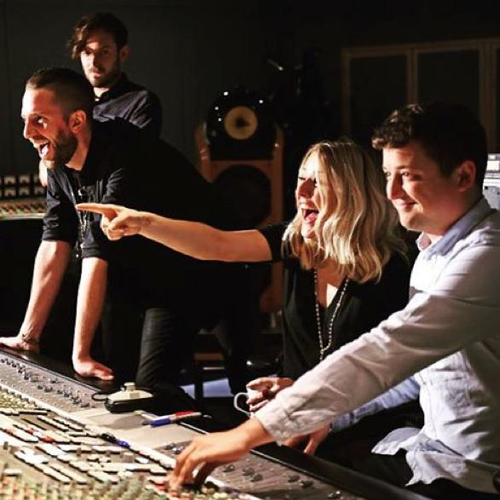 7. What songs are on the album? Is the tracklist out yet?
We've got the FULL tracklist for Ellie's new album 'Delivirum' below:
'Intro (Delirium)'
'Aftertaste'
'Something In The Way You Move'
'Keep On Dancin'
'On My Mind'
'Around U'
'Codes'
"Holding On For Life'
'Love Me Like You Do'
'Don't Need Nobody'
'Don't Panic'
'We Can't Move To This'
'Army'
'Lost And Found'
'Devotion'
'Scream It Out'
8. There's a song called 'Two Years' inspired by Ellie's hot boyfriend Dougie Poynter!
"I have a song on the album called 'Two Years'," Ellie told Refinery29. "It's about two years ago, which is before I met my boyfriend. I'm really curious about him.
"He's my boyfriend, so I'll write about him and his past and the things he's been through," the star explained. "It's pretty amazing stuff and he's a pretty incredible person. It's so easy to write about because there's so many interesting things about him."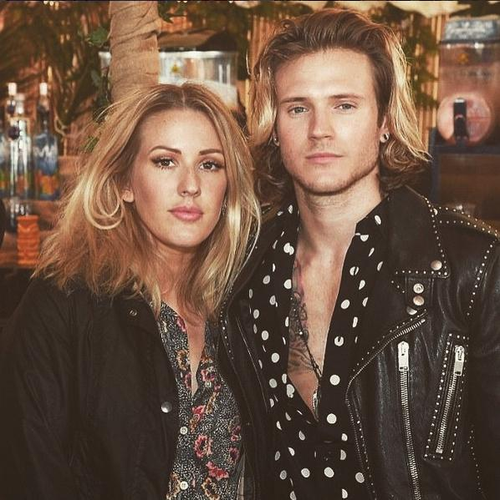 9. Get ready for the ULTIMATE female empowerment anthem
Ellie wrote a track with Swedish singer-songwriter Laleh for the record that sounds like it's VERY close to her heart.
"I wrote this song with Laleh that's probably the most empowering song I've done as a woman," Ellie told EW. "When I listen to it, I feel invincible".
10. Ellie Goulding's song lyrics are still ALL about love
"I'm obsessed with writing love songs, I always have been," she told EW. "I think that's why I started writing songs in the first place."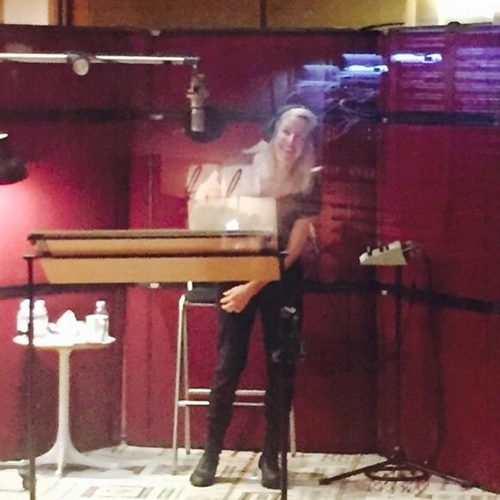 11. The whole new album has been geared towards live performance
"Now I can't help but think of the live aspect, and I understand the translation of music from a studio to a performance," Ellie also told EW, about her progress on the record.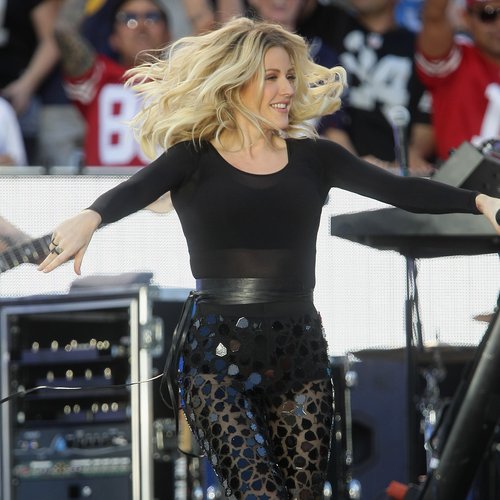 12. It's going to be the PERFECT end of summer record
"It's pop-y and it's got a summer feeling, but it's more of an end-of-summer feeling," she also told Refinery 29. "It's kind of heartbreaking at times but it's also uplifting."
13. Is there a deluxe version of the album?
Yes! And Ellie's kindly included SIX extra songs for all the die-hard #Goulddiggers out trhere:
'The Greatest'
'I Do What I Love'
'Paradise'
'Winner'
'Heal'
'Outside'
You may also like...
WATCH: Ellie Goulding's Live Session