Ellie Goulding Teases New Album Plans For 2014 - Audio
5 January 2014, 08:00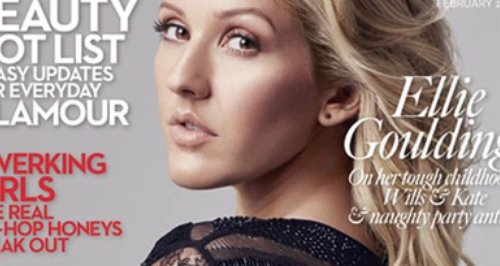 The 'Goodness Gracious' singer says touring and writing new music are her main focuses for 2014.
Ellie Goulding has opened up about her big plans for 2014 which include extensive touring, as well as the possibility of a new album being released.
Ellie Goulding on recording a new album in 2014...
The 'Anything Could Happen' singer says a lot of the new year will revolve around touring her recent album 'Halcyon Days', as well as starting to write and record ready for her next record.
"A new single and then I tour for six months solid!" Ellie revealed exclusively to Capital's showbiz reporter Kevin Hughes. "So lots of touring and I'm hoping, also, fingers crossed, to make an album in that time as well. We'll see!"
When pushed Ellie teased a potential summer 2014 release for the follow-up to her second album 'Halcyon', but admitted that she has no idea about an official launch.
"Hopefully by next summer but I'm not really sure about that, don't quote me on that!" Ellie added.
Ellie Goulding unveiled a teaser trailer for her music video to new single 'Goodness Gracious' this week.