Ellie Goulding Defends Miley Cyrus Over Recent Criticism: "She's Great!" - Audio
26 October 2013, 06:00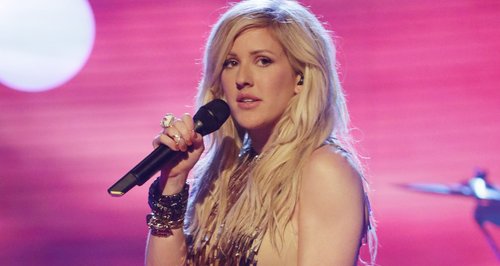 The 'Burn' singer also says she thinks people are obsessed right now with attacking female stars' fashion.
Ellie Goulding has defended Miley Cyrus over recent controversies surrounding her style and performances, and says she believes there is a "frenzy" at the moment about picking on female stars' outfits.
The 'Anything Could Happen' singer, who herself has faced criticism over her recent fashion choices, says she doesn't listen to "anything" written about herself and feels similarly about 'Wrecking Ball' star Miley.
"I love Miley, I think she's great," Ellie exclusively told Capital FM this week. "So I don't listen to anything that's written about her.
"I don't listen to anything that's written about myself," Ellie explained. "I feel like there's a frenzy at the moment with what girls are wearing.
"It's just one of those things that you take with a pinch of salt because it's another phase," the UK star continued. "Like one day there'll be a phases where guys are doing this too much, girls are doing this too much and I truly believe it's just one of those media frenzy phases that happens every now and again and you just have to go with it."
Ellie Goulding released her repackaged album 'Halcyon Days' back in August while Miley Cyrus launched her album 'Bangerz' earlier this month.
Listen to Ellie Goulding chatting exclusively with Capital's showbiz reporter Kevin Hughes about Miley Cyrus below:
Ellie Goulding on Miley Cyrus' recent controversies...