"That Shocked Me!" - Ellie Goulding Can't Believe Jessie J's Not Up For A BRIT Award
22 January 2015, 11:34 | Updated: 23 January 2015, 08:34
The 'Love Me Like You Do' singer stops by for a chat with Max about the #BRITs2015.
Ellie Goulding's just as in shock as the rest of us that the amazing Jessie J missed out on a nomination at the BRIT Awards 2015.
The 'Anything Could Happen' star stopped by Max's show this week, where she was quizzed on her reaction to this year's round of nominations, announced last week.
Ellie admitted she was very surprised to hear that Jessie had missed out on a nod, despite a string of hit singles, a new album and an incredible live tour over the past year.
"I was surprised by that because she's an incredible pop star," Ellie revealed, during her chat with Max. "It sounds weird saying that, but she is.
"She nails it and she still has one of the most incredible voices in the world," the 'Burn' star explained. "So that shocked me. But I don't know how the voting works!"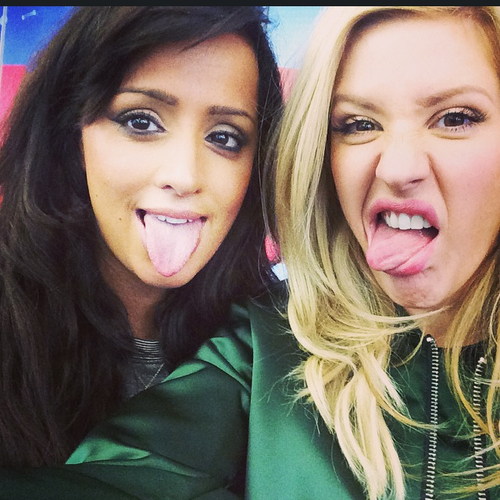 And even though Ellie's not up for anything this year either, having not released an album in 2014, she's still looking forward to the big night!
"I knew that I wasn't eligible for anything this year and that was actually such a release," Ellie added. "It's nice to not have to worry. If I do go it means I get to go and chill out and see my friends!"
The BRIT Awards 2015 takes place on 25th February with hosts Ant & Dec.
Keep it Capital this Sunday from 7pm to hear highlights of Max's interview with Ellie Goulding where she talks about her next single, her new music video... and taking on the #Instaoke challenge!
Ellie Goulding officially releases her song 'Love Me Like You Do' from the soundtrack for Fifty Shades Of Grey on 15th February and you can pre-order it right here.
You may also like...